Guides
05 November, 2020
12 minutes read
How to Write a Movie Review?
Lucky you! These writing assignments are typically much more enjoyable to write than essays or lab reports or case studies. However, this doesn't mean that they are necessarily easier. Wondering how to write a film review? Don't worry! We can walk you through how to review a movie in just a few minutes.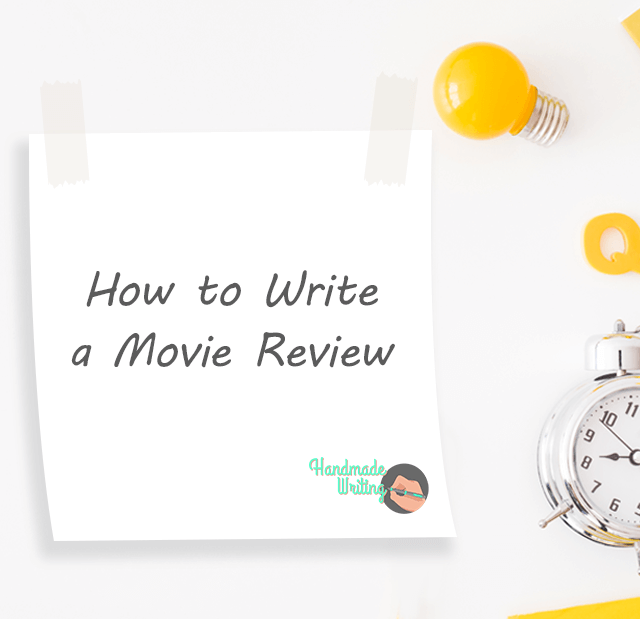 Lucky you! These writing assignments are typically much more enjoyable to write than essays or lab reports or case studies. However, this doesn't mean that they are necessarily easier. Wondering how to write a film review? Don't worry! We can walk you through how to review a movie in just a few minutes.
Sometimes the hardest part in how to write a movie review is getting started. So whether you are assigned a movie or get to choose a film review, once you have your movie selection you're ready to get started.
Remember: if you're choosing the movie, it's a good idea to have the movie approved by the teacher before you begin the analysis and writing aspects of the review. There's nothing worse than making it halfway through an assignment only to discover that you should start over!
 How to write a Movie Review Outline
While watching the movie a second (or third) time, jot notes down on an outline. Using a specific review outline will make completing a formal paper much, much easier. A good film outline should focus on elements including:
Characters
Casting
Directorial choices
Plot
Pacing
Settings
Costumes
Symbols
Dialogue
Special effects
Camera work
It's a good idea to check the assignment to see if the teacher is looking for anything specific in the film review. Part of how to write a movie review is knowing exactly what the teacher expects to see in the final polished assignment. Pay attention in class and take notes on anything the teacher says relevant to how to write a good film review. This type of review can be one page or several pages long, so it's a good idea to be clear on the assignment guidelines before you get started. The teacher may have kept good examples of film reviews from past students, so don't be afraid to ask to see good examples of how to write a movie review!
Movie Review Format
This type of writing assignment follows a typical paper format. The first paragraph should provide background details such as names of key people in the movie including lead actors, directors, and producers. It should also discuss the movie's basic plot as well as when it was released and any relevant details such as whether or not it was nominated and/or won any awards. The following paragraphs should focus on specific elements in the movie as well as the analysis of those elements. The conclusion paragraph should provide a final film review examining how all these elements worked or failed to work within the movie to achieve the director's goal. A film review should always specifically reference scenes discussed within the movie and avoid general terms such as "in the middle of the movie". It's also important to discuss the movie in sequence; don't jump around from the beginning to the end and then to the middle. Discuss the movie exactly as the viewer will experience it in your film review.
The Most Popular Movies To Write Reviews On
If your professor has assigned movie review writing for your next review writing assignment, congratulations! Review writing is some of the most fun writing you'll have to complete in college. Review writing is different from other types of writing in that it is opinion based — your opinion to be exact. So if you dislike a movie and a classmate loves it, that's okay! As long as you both support your opinion with specific details from the movie, then your review writing should earn you a good grade. Sometimes, the hardest part of review writing is selecting a movie to review; there are literally millions of movies to choose from. And if your teacher or professor didn't assign you a film, that making that choice can be difficult. Don't stress out! We've compiled the most popular movies to write a review on below.
Pulp Fiction
This 1994 classic directed by Quentin Tarantino and starring John Travolta, Samuel L. Jackson, and Uma Thurman is a black comedy perfect for review writing. Released to outstanding critical acclaim, this film exists as a crime drama heavily influenced by Tarantino's highly stylized approach to film making. A strong supporting cast including Harvey Keitel, Tim Roth, Amanda Plummer, Ving Rhames, and Eric Stoltz helps this story unfold in the modern day of Los Angelos. The cast of mobsters and two-bit criminals interact as the story reveals the existence of a mysterious briefcase containing a highly valuable object. While the action sequences keep the audience engaged, this story unfolds out of chronological order, making it very important for the audience to pay attention to revealed clues. Beyond its commercial success at the box office, Pulp Fiction additionally won the Palme d'Or award at the Cannes Film Festival in 1994, the year it was released, and an Oscar for Best Original Screenplay.
The Godfather I and II

These two films are so influential that Tom Santopietro wrote a non-fiction book in 2012 entitled The Godfather Effect, which examines the effect these movies have had on American culture. If you've been assigned movie review writing, these movies would be an excellent choice! This series was directed by Francis Ford Coppola; they were adapted by Mario Puzo who also wrote the original novels the movies are based on. The Godfather was released in 1972, and The Godfather Part II was released two years later in 1974. Either or both of The Godfather films exist as an iconic choice for review writing. These films fall into the genre of crime drama, and boast a strong cast. The movies follow the Corleone family — an Italian-American family whose main business is organized crime. While the films exist as a trilogy, most review writing critics believe the third is less successful than the first two; in fact, The Godfather is viewed as an American classic, and its sequel, The Godfather Part II is considered to be one of the best sequels ever produced. If you don't mind a lot of violence and a bit of blood, these movies may be ideal for your review writing assignment.
Inception
Hailed as one of the most innovative science fiction films of 2010, Inception received wide acclaim from many critics. Directed by Christopher Nolan (of the Dark Knight franchise fame), this film stars Leonardo DiCaprio, Ken Watanabe, Joseph Gordon-Levitt, Marion Cotillard, and Ellen Page. A strong supporting cast includes Tom Hardy, Cillian Murphy, Tom Berenger, and Michael Caine. DiCaprio's protagonist is a thief — but not just any thief — he enters other people's minds and steals information. This film ended up winning four Academy Awards: Best Cinematography, Best Sound Editing, Best Sound Mixing, and Best Visual Effects. Inception's visual effects are truly stunning — even if you decide to do your review writing on a different movie, go ahead and enjoy this one. The film's portrayal of corporate espionage and future technology keep the audience on the edge of its seat until the movie's riveting conclusion.
Forrest Gump
Another stellar film from 1994, Forrest Gump entered Hollywood to critical acclaim. This gem of a film is a comedy-drama that takes audiences on a historic view of American history through the eyes of Forrest Gump: a simple man with acute perception—great stuff for review writing. The movie was based on Winston Groom's 1986 novel at the same name. This movie was directed by Robert Zemeckis and stars Hollywood heavy hitters Tom Hanks and Robin Wright. An amazing supporting cast includes Gary Sinise, Mykelti Williamson, and Sally Field. As the narrative follows Gump growing up through the 60s and 70s, the audience witnesses American history unfolding around him, and how history impacts the individual. When it was released, it was the fastest grossing film in Paramount's history; audiences loved it both nationally and internationally. This film swept the 67th Academy Awards; it won Best Picture, Best Actor in a Leading Role, Best Director, Best Visual Effects, Best Adapted Screenplay, and Best Film Editing. It additionally won three Golden Globes and two Saturn Awards.
Fight Club

Love movies with a twist? Then this is the film to watch for your review writing assignment. Fight Club wowed audiences with its gritty portrayal of life, and the lengths people go to cope with their lives. Fight Club hit the theaters in 1999, and was directed by David Fincher. It was adapted from Chuck Palahniuk's novel sharing the same name. This dark film stars Brad Pitt, Edward Norton, and Helena Bonham Carter. The audience follows Norton's character as he meets Pitt's character and begins a downward spiral that begins with a secret fight club. Critics characterized this film as polarizing; audiences either loved the violence or hated it; as a result, this film became one of the most controversial films of 1999.
Remember: the key to good review writing is to watch the movie twice. Watch it once to get the gist of what's happening, and watch it a second time to take notes on characters, settings, conflicts, and everything else!
The Writing Process
Remember: one of the most important aspects of the writing process is time. Don't procrastinate until the last moment. Instead, plan ahead and block out time to complete your film review. Want to know how to write a movie review and earn a good grade? Avoid procrastination like a deadly plague. Set aside time to do the following steps:
select the movie or find your assigned movie
research key background information before watching
watch the movie at least twice
create a movie review outline
fill it in with detailed notes
draft a movie review format
complete the rough draft
edit and revise
complete the final draft
Leave yourself at least two weeks to complete this assignment. If at any stage you find yourself wondering how to write a movie review, reach out! Consult with a classmate, make an appointment to meet with your teacher during his or her office hours, or visit the campus writing center for some help! Also, you can check our guide on article review. It can be useful too. There are tons of resources out there to help students achieve the grades they want—but you've got to take the first step towards them.
Feel free to buy movie review online with our professional essay writer help.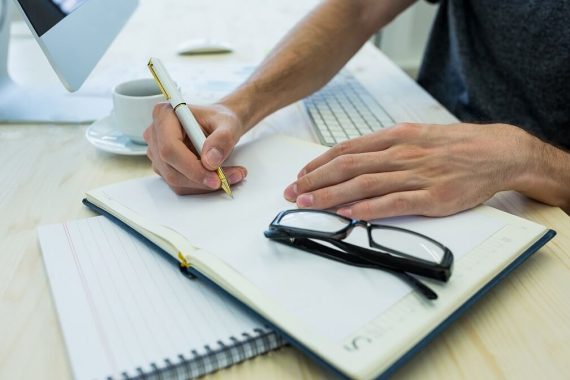 23 November, 2022
27 minutes read
Guides
Best Essay Writing Services 2023
Student life can often be quite challenging because students have to deal with challenging college essay writing assignments. To facilitate the learning process, many services help you complete written work and get high scores. Now we will tell you about the best services that you can turn to and get high-quality papers. Essay Writing Service […]
Read more...