Guides
01 September, 2021
13 minutes read
Writing a First-Class Scientific Paper – Best Tips and Examples
A scientific paper is a nightmare to most students and even experienced researchers. After all, this time-consuming process involves library journeys, dozens of writing hours, and intense mental effort. What if you do this task for the first time? What is a scientific paper, how long should it be, and how do you write it? We will help you figure this all out, so keep reading.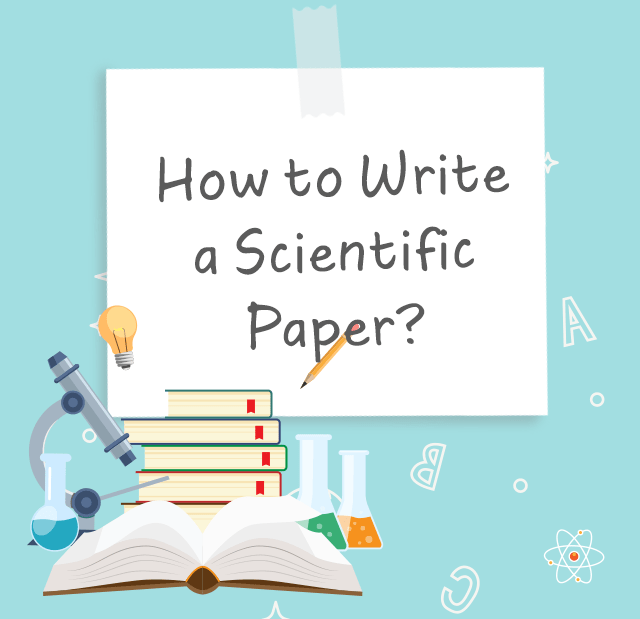 A scientific paper is a nightmare to most students and even experienced researchers. After all, this time-consuming process involves library journeys, dozens of writing hours, and intense mental effort. What if you do this task for the first time? What is a scientific paper, how long should it be, and how do you write it? We will help you figure this all out, so keep reading.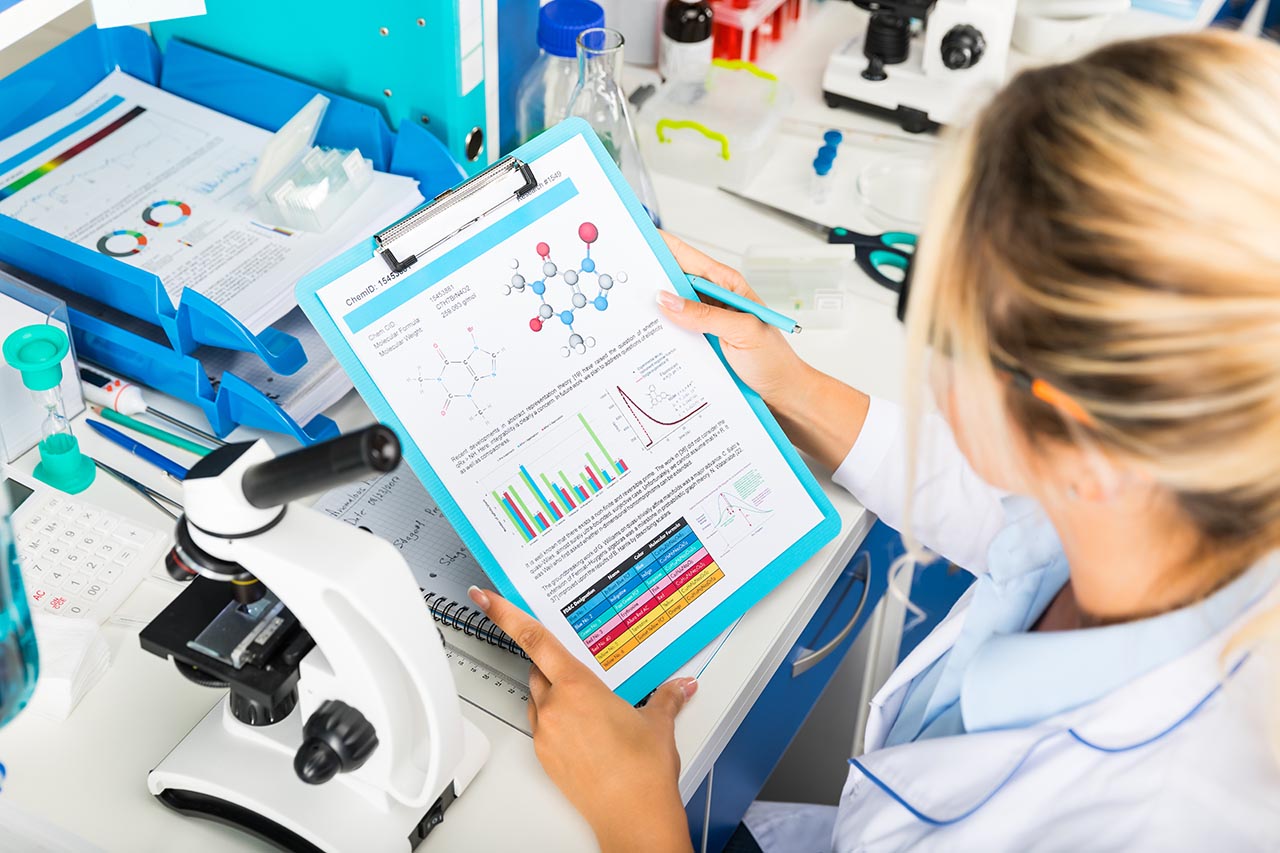 What is a Scientific Paper?
A scientific paper is a manuscript that reports scientific findings to the public. Scientists publish research pieces in scientific journals, and you have probably come across several scientific papers while doing your homework. These pieces are usually 3,000 – 10,000 words long.
Writing a scientific paper is intimidating because most students and researchers struggle to encapsulate raw data into digestible format. How do you put all those numbers on paper then? Well, for this, you should stick to a specific scientific paper structure. Check it out below.
Understanding the Scientific Paper Outline
In general, all writing pieces follow an outline consisting of three main elements:
Introduction.
Body.
Conclusion.
A scientific paper is no exception, but its outline comprises more parts within these three elements:
Regular Paper Outline

Scientific Paper Outline

The introductory part

Title.
Abstract.
Introduction.

The body

Materials and methods.
Results.

The concluding part

Tables and figures.
Discussion.
Conclusions (optionally).
References.
As you see, a scientific paper contains nine parts, but they all fall into three categories. However, following a logical and clear scientific paper outline is not enough to complete this task with flying colors. The truth is that the topic of your scientific paper matters much more than its outline. How to choose the right topic then? Check this out below.
How to Choose a Topic for a Scientific Paper?
Here is why you should think twice before selecting a topic for your scientific paper:
You can waste precious time reinventing the wheel. Discussing an already solved issue will devalue your research instantly. Worse yet, you may accidentally discover that your subject has already been discussed thousands of times once you finish your paper.
You may get overly ambitious by choosing a topic that has little coverage in the scientific community. By doing so, you will fail to support your findings with credible sources or deliver meaningful research due to a lack of information.
Now, let's check the effective tips on choosing your research topic:
Narrow Down the Scope of Your Research
Let's say you're going to discuss global warming, and you chose the "global warming" title. But what are you going to research in the first place? The temperature increase rates? Livestock as the primary contributor to CO2 emissions? Or the practices to postpone the inevitable death of human civilization?
Fitting gigabytes of related information into a scientific paper is impossible. Therefore, you should narrow down your research topic.
Choose Manageable Topics
If choosing a widely discussed/solved topic or attempting something revolutionary is a bad idea, you should aim for the happy middle.
Select a subject with enough coverage and potential for further discoveries. For example, proving that permafrost is melting is a bad idea. Every news channel is screaming about it. But calculating the future ice melting rates based on the current climate situation is much more captivating and valuable.
Pick Debatable Topics
Well, let's talk more about global warming. Scientists and politicians scratch their heads over slowing down climate change. Some say people should eat less meat, drive/fly less, and consume fewer plastic products. Others say companies should shut down their factories that pump millions of tons of CO2 into the air 24/7.
But what if overpopulation is an overlooked trigger of global warming? What if governments should invest more cash into birth control research programs? One can develop this highly debatable topic into a winning scientific paper with eye-opening calculations and projections.
How to Write a Scientific Paper Step By Step
How to Start a Scientific Paper? 
Choose the topic. Choosing the topic is the starting point of your research because your subject is as important as its logical structure.
Define the goal of your study. Once you select a topic, you should come up with the point of your research. Ask yourself: "What will I do with my subject matter?"
Draft an outline. You need an outline to direct your research the right way and fulfill the goal of your paper. Note that the basic scientific paper outline may contain several subheadings.
Research. At this point, the actual work begins. Find information on your subject, conduct an experiment, and collect data.
Write a draft. Once you finish your experiment, it's high time to put your findings on paper.
How to End a Scientific Paper?
In the end, revise your paper and make sure it's error-free, authentic, and follows the designated format. Assuming that your paper is around 3,000-10,000 words, you will fail to edit and proofread it in one go. Therefore, you have to split this work into several stages.
First, you can do the heavy editing. Perhaps, you would want to rewrite entire paragraphs. Then, you can check your paper for factual errors, inconsistencies, and illogical statements. After that, you can switch to proofreading. It's better to dedicate a day or two to this job because a fresh pair of eyes will spot many more errors than a tired one.
How to Write Scientific Paper Sections?
Writing sections of a scientific paper is no joke, especially for the first time. But after implementing our writing tips, you will nail it. Check how you can write each section of your scientific paper below.
How to Write an Abstract for a Scientific Paper?
An abstract is a 200-250-word summary of your paper. It explains to your reader the sense of your research. Scientists believe that an ideal abstract is a standalone piece. Your reader should understand your research without reading the full text. Your abstract should convey the essence of your study through these mini sections:
Background information. This part is a sort of an introduction where you briefly define what's already known about your topic and what aspects your study reveals. This part should be no longer than three sentences.
Methods. This part explains what experiments and calculations you did in your research. Simply put, it should articulate how you conducted your research.
Results. It is the longest section of your abstract that provides as many details about your findings as possible. Make sure to include valuable numbers, percentages, comparisons, etc.
Conclusions. This piece should underline the main message and identify the potential of your research in two or three sentences.
As you see, the abstract copies the general paper structure on a smaller scale.
Scientific Paper Introduction
A scientific paper introduction provides background information, explains the significance of your research, and guides the reader further to the body of your paper. The introduction answers the following questions:
What topic do you research?
Why does your subject deserve attention?
What do scientists say about this topic?
What will you cover in your study?
How will your study contribute to the existing research on this topic?
Scientific Paper Body
The Methods section describes what you did to achieve the goal of your paper. It explains how you did your research and what steps you took. As scientists say, this part must provide your reader with enough information to repeat your experiment and get the same results.
Think of it as a recipe. While searching for a stewed beef recipe, you expect one to tell you how much meat, salt, oil, and pepper you need, and for how long you should cook the meal. The same applies to scientific papers. 
The Results section describes your findings based on your research methods and explains how they correlate with the goal of your paper. A good rule of thumb is to include graphs and tables to illustrate your results.
Check these tips for writing a meaningful Results section:
Your graphs and tables should summarize your raw data. If you experiment with anything, it's better to include a comparative table showing readings before and after the observation. You can leave less significant graphs and figures in the Tables and Figures section.
Don't discuss your results in this section.
Scientific Paper Conclusion
Discussion is one of the most challenging parts of a scientific paper. After all, you have to interpret your results, give them meaning, find dependencies, relationships, etc. The discussion piece aims to:
Summarize your results.
Define whether you expected them or not.
Tell whether your results support or contradict existing studies within your topic.
Explain what your findings mean.
Define whether your results have any alternative explanations.
Tell about challenges you faced while doing your research.
Explain why your results are significant.
Tell about the theoretical significance and practical applications of your results.
Scientific Paper Examples
If you are searching for a proper scientific paper example, here are a couple of samples to lead you in:
Scientific Paper Writing Tips
These three tips will help you take your research to the next level. Read further, and you will understand how.
Incorporate Simple Language
Your paper must deliver a message to your audience, so ensure that your readers will understand your findings.
Sure, scientific writing implies strong arguments and academic language. But jargon, abstract terms, and filler words don't make papers scientific. Clarity and precision do that instead.
To keep your paper clear and concise, you should avoid wordy phrases, passive voice, and long sentences as much as possible. Here is a bad example:
"In the event that the sentence of a scientific paper exceeds 25 words, its structural components must be separated in order to achieve clarity of writing." Here is a good example: "You should keep your sentences up to 25 words long for higher readability."
Some research topics, however, may not allow such simple writing techniques. Therefore, you have to balance scientific jargon and plain language. By doing so, you will perform better than most researchers do.
Avoid Zombie Nouns
Zombie nouns are made from other parts of speech. For instance, apply – application, assume – assumption, prepare – preparation, indicate – indication, etc.
Many scholars stuff their papers with zombie nouns insofar that nobody understands what they want to say. Here is a bad example:
"The prognostication of further global temperature inflation leads to the conclusion that the polar ice cap termination is possible in the nearest future."
You can transform this piece into a shorter sentence though: "Scientists predict that the polar ice cap will melt soon due to climate change."
Use Writing Tools
Why not use writing tools like grammar and plagiarism checkers, citation machines, and readability tools? They will save you hours of editing and proofreading because you can reduce errors in real-time while using them. Check these helpful writing tools:
Grammarly – for full-fledged editing.
Hemingway Editor – for higher readability.
Citation Generator – to follow your scientific paper format.
Writing Help by HandmadeWriting
Writing a scientific paper is challenging but pretty doable once you apply all the tips we mentioned above. In practice, a scientific paper doesn't differ too much from other academic tasks regarding the actual writing process.
Treat it like a detailed essay – research and wrap your findings into precise logical language. But if you feel you're writing a scientific paper against the clock, you can delegate this assignment to our essay writers and we will do all the heavy lifting for you. Just place an order, and once it's done, hand the first-class scientific paper to your professor.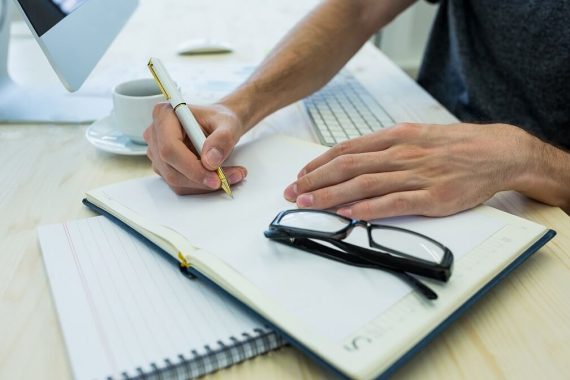 23 November, 2022
27 minutes read
Guides
Best Essay Writing Services 2023
Student life can often be quite challenging because students have to deal with challenging college essay writing assignments. To facilitate the learning process, many services help you complete written work and get high scores. Now we will tell you about the best services that you can turn to and get high-quality papers. Essay Writing Service […]
Read more...