Articles
10 November, 2020
14 minutes read
100 Political Science Research Topics in 2023
As a student, it's a no-brainer that you'd be required to do a lot of writing. From writing projects, to research papers and essays, there's no limit to the amount of writing you may have to complete. However, when it comes to writing political essays, a lot of students get stuck. Here's why: political science is a really broad subject. If you have to choose your own topic, you'd definitely feel overwhelmed.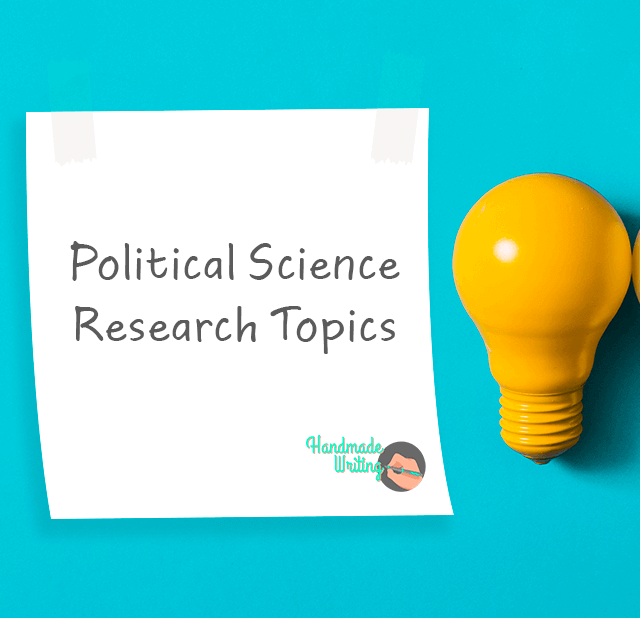 As a student, it's a no-brainer that you'd be required to do a lot of writing. From writing projects, to research papers and essays, there's no limit to the amount of writing you may have to complete. However, when it comes to writing political essays, a lot of students get stuck. Here's why: political science is a really broad subject. If you have to choose your own topic, you'd definitely feel overwhelmed.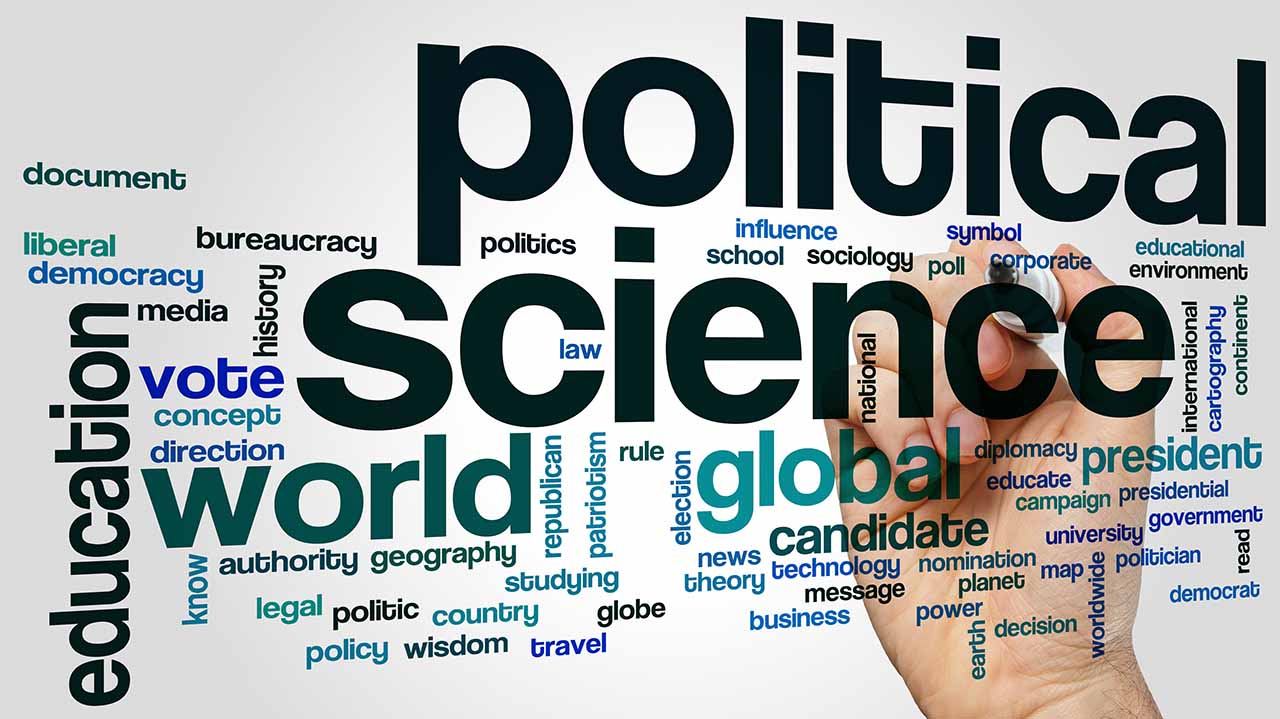 Remember how it felt to get lost in a huge park as a toddler? That's exactly how choosing a political science research topic feels like.
If you're carrying out political science research and you're in a limbo, we can help you choose the perfect topic.
Ready? Let's get started.
A Quick Guide to Choosing the Right Topic 
You're probably itching to get to the part where you choose a topic for your political science research. However, choosing an essay topic isn't as easy as deciding if you want pancakes or waffles for breakfast. It has to be a deliberate and cautious journey.
Ready to choose a topic for your essay? Here are a few tips to help you make the right choice:
Get Familiar with all the Branches of Political Science 
Political science is just like a tree with several branches and fields. If you aren't careful, you may get overwhelmed by the sheer number of fields under this umbrella.
Familiarising yourself with all the branches of political science is the first step to take when it comes to choosing the right topic for your essay.
After researching and getting familiar with each branch, you can then go on to choose a topic.
Select a Subject Area and Narrow it down
Now that you know everything you need to know about each branch of political science, you would need to select a subject area under your preferred branch.
For instance, under the branch of political conflict, you could have subject areas ranging from elections to even economic battles.
Select an area that appeals to you the most and then narrow it down to one particular topic. If the subject of elections fascinates you, you could narrow it down to electoral procedures in European countries.
Read Articles Written by Credible Analysts
Once you've chosen a topic, the next step is to carry out research on the topic of your choice. What have other experts written about it? To help you do justice to your essay, you may have to read articles written by credible analysts and experts.
This way, you'd have a clear idea on how to draft your essay.
Avoid Bias or One Sided Narratives 
As humans, it's completely normal for our bias to slip in when writing a research paper in political science. However, if you're trying to write a completely objective and credible essay, it is important to avoid any form of bias or partisan politics.
When choosing a political issue to write about, ensure that the topic has sufficient facts and evidence to give you a clear picture of the different perspectives surrounding the issue.
Ensure that Your Topic is Interesting and Unique 
No one wants to read a paper that has been recycled so many times, it now sounds like a broken record. Just before you decide to write an essay on a particular topic, ensure that it hasn't already been over flogged.
Imagine if everyone on earth wrote an article about green jelly beans. Your eyes would probably roll into the back of your head each time you saw the words "green" and "jellybean" in the same sentence.
That's exactly how it feels to write about an over flogged topic without introducing a fresh perspective.
Ensure that your topic is both unique and interesting enough for your audience to want to read it.
Categories in Political Science 
When it comes to political science research topics, there are several categories anyone can choose from. Here are the different categories and branches of political science.
Comparative Politics
This field uses the comparative or empirical method to explore politics and its dynamics within countries.
Within comparative politics, you may find issues related to political behaviour, conflicts and of course, political institutions.
Some research topics you may find under this field include:
Policies within the Soviet Union.
The relationship between ethnic/cultural conflict and the destabilisation of countries.
Strategies in the implementation and design of international treaties.
A study of the apartheid phenomenon and its long-term effects.
An in-depth analysis of democracy models among European countries.
A comparative analysis of foreign policies of the Soviet Union vs United States.
The relevance of the parliamentary system in today's democratic world.
Government authority vs individual liberty: where the line ends.
Political dynamics and the role of the government in Third World countries.
Political dissent and its impact on the economic development of countries.
International Relations 
International relations encompasses state sovereignty, globalisation, conflicts and negotiations all over the world and between countries. It also focuses on other critical issues such as terrorism, human rights, global finance and diplomatic relations.
Some political science research paper topics under this field include:
The causes and effects of global poverty.
The violation of human rights by governmental bodies in Nigeria.
The impact of China's relations with West African countries on economic development.
Negotiating for hostages and victims of war in war-torn countries.
Socialist approaches to international treaties and policies.
The impact of Brexit on the UK and other European countries.
An in-depth analysis of globalisation and the anti-globalisation movement.
Causes and effects of the Syrian conflict.
Facilitation and implementation of diplomatic relations between European countries.
The impact of the International Monetary Fund (IMF) on globalisation.
Philosophy Research Topics
This is yet another field under the huge umbrella of political science. It focuses on issues and areas such as democracy, liberty, government, justice, as well as other essential state legislation.
Typically, essays and research papers within this field are centred on the structure of society and the application of ethics.
Some philosophy research topics include:
Electoral and democratic ethics.
The causes and global impact of the American revolution.
A comparative analysis between liberalism and Republican ethics.
Carl Schmitt and the New Authoritarianism agenda.
The correlation between post-socialism and the neoliberal policies of the 1990s.
Exploring the development of Western Constitutional law within the 19th century.
The extent of Civil Society influence on neopatrimonial politics in African countries.
The rise of neoliberalism in Post-Socialist European countries.
An ethical approach to the concept of tolerance as a political virtue.
Democracy and social justice in schools.
Public Administration 
Public Administration encompasses the study of government bodies and the essential functions of public administrators. It also focuses on other agencies responsible for the drafting and implementation of laws and policies.
Some research topics under this field include:
Strategies involved in fiscal management and budget planning.
Ethical issues in the non-profit sector.
Community development approaches, methods and strategies.
An in-depth analysis of the American Public Administration and the constitution.
The administrative state and the study of administrative constitutionalism.
An organisational and empirical study of the Federal Emergency Management Agency.
A comparative analysis of innovations in the private sector vs the public sector.
Balancing public safety, democracy and individual rights.
Re-imagining and restructuring public safety within the United States.
The hurdles of public coordination.
Public Law Topics 
This field of political science focuses on the relationship between administrative bodies and citizens. Under this field, you can find issues such as criminal legislation, taxes, constitutional law, and so on.
However, don't let the scope of this field scare you away. It has a wide range of topics, some of which you may find interesting. These include:
The relationship between gender politics and child custody battles.
Effects of maximisation and minimization methods in police interrogation.
A critical review of human rights in Britain since the Human Rights Act of 1998.
Morality in criminal law and criminal procedures.
A functional analysis of judicial review and the political question.
The impact of the 1998 Human Rights Act on judicial review.
The perpetual case against judicial review: A critical analysis.
Maximising female access to justice in post-conflict societies.
Legal empowerment and group-based inequality in post-conflict situations.
Balancing civil liberties and national security.
Researchable Topics in Political Science 
When it comes to political science research, this is the main crux of the matter. It covers all political processes, and equally involves a cause-effect study of deep issues.
If you do decide to choose a topic under this field, it has to be one that has adequate research materials and academic sources.
Here are some topics from which you could draw inspiration:
A critical journey through the genealogy and development of federalism.
A review of different theoretical approaches to policy change and implementation.
Prosecutorial misconduct and legal solutions.
Crime and criminal justice systems among European countries.
A comparative analysis of crime reporting factors in African countries.
Causes of war: the correlation between political instability and armed conflicts.
Power, religion and the methodologies of social control.
The culture of interdependent leadership in organisations.
An overview of the Presidential power of pardon and its legal effects.
Major social movements in post-war american societies.
Political Theory
This involves the study of topics such as liberty, justice, rights, law, politics and the legitimacy of governments. It also addresses the rights and freedoms which governments ought to protect, as well as the duties owed to a legitimate government by citizens.
Sample topics under this field include:
The concept and antecedents of sovereignty.
Conflicting notions of national and constitutional sovereignty among scholars.
Plato's political philosophy.
A critical analysis of Plato's "The Republic".
Karl Marx's theory and vision of communism.
The role of anarchism in the history of political philosophy.
Social justice and the crisis of liberty in America.
The problem of parliamentary supremacy.
Foucault and the concept of power.
The theory of revolution.
Conflicts in Politics
Just like the name implies, this field encompasses elections, economic battles and social issues. Under this field, it is advisable to take a cause-effect approach when treating any topic.
Some political science research questions and topics under this category include:
A comparative analysis of police brutality and electoral violence in Nigeria.
An overview of war crimes and Nazi war criminals.
The human cost of conflict in Afghanistan.
Conflict resolution methods in war-torn countries.
A critical analysis of the causes of civil conflict.
The structure and reality behind Syria's political repression.
The impact of social media platforms on Civil Rights protests.
The global migrant and refugee crisis.
Understanding the state of anarchy in the Central African Republic.
The politics involved in international agenda-setting.
In case you face some issues with writing your Research Paper, you can always count on our Essay Writers!
Conflict Resolution 
Conflict resolution focuses on all peaceful strategies and methods employed in the resolution of conflicts. These conflicts may be large-scale. For example, the resolution of international conflicts. On the other hand, they may be on a smaller scale e.g court custody battles.
Some research topics related to conflict resolution are:
Identifying media bias in news articles.
Peace and conflict issues after the Cold War.
Conflict among prison inmates.
The impact of foreign policies on European countries.
Racial conflicts after 9/11.
The oil conflict between the Nigerian government and Niger-Delta militants.
The US-Iran conflict and oil price tensions.
The implications of political ambitions in democratic states.
A critical analysis of the US-Afghanistan Strategic Partnership Agreement.
Legacies of armed conflict on lasting peace.
Mediation and Negotiation
Mediation and negotiation centres around providing compromises for the resolution of issues. Topics under this field include:
Understanding and assessing the role of wartime negotiations.
Paradoxes of negotiating hostages with terrorists.
Mediation as a method of international conflict resolution.
Making the most of mediation.
The role of whistleblowers in navigating conflict.
Mapping modern mediation methods in civil law jurisdictions.
Correlation between social movements and activist-protest volunteering.
Transnational corporations in conflict-prone zones.
The mediation process and dispute resolution.
Mediation in judicial review.
With this guide, you should be able to find a suitable political science research topic and write extensively on it. Good luck on this task!
If you are still unsure on whether you can cope with your task – you are in the right place to get help. HandMadeWriting is the perfect answer to the question "Who can write my paper?"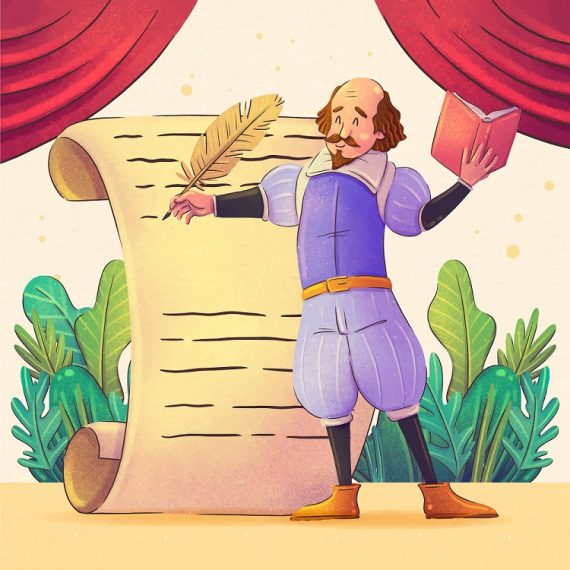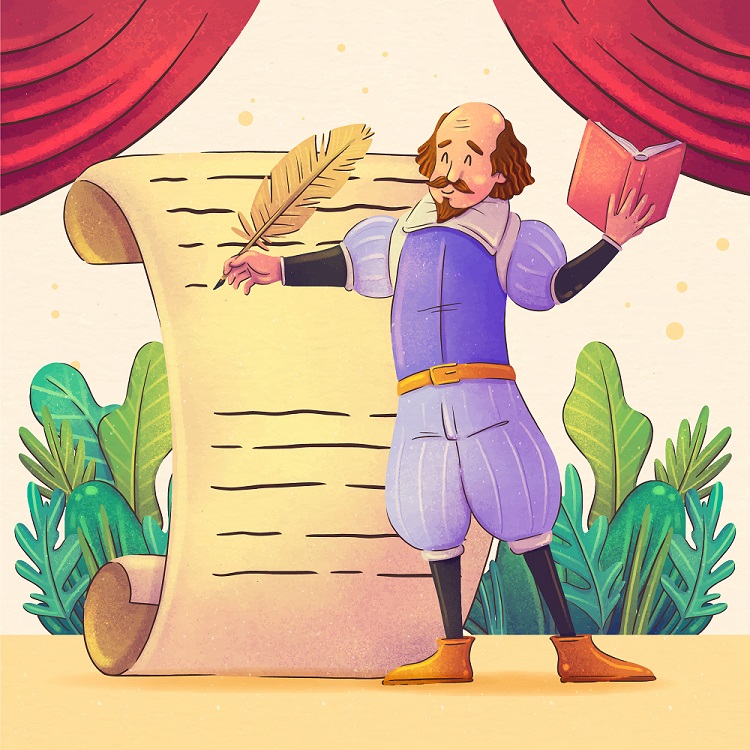 17 November, 2022
10 minutes read
Examples
A life lesson in Romeo and Juliet taught by death
Due to human nature, we draw conclusions only when life gives us a lesson since the experience of others is not so effective and powerful. Therefore, when analyzing and sorting out common problems we face, we may trace a parallel with well-known book characters or real historical figures. Moreover, we often compare our situations with […]
Read more...