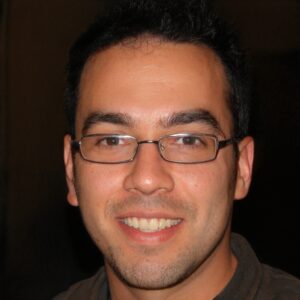 Literature Writer
Tomas White
Tomas White is a science fiction and fantasy writer based in Oxford, England. His short fiction has appeared in venues such as Nature Futures, Digital Science Fiction and Orson Scott Card's Intergalactic Medicine Show. He is currently working on wordpress.local. He has also been involved in other projects in film and nonfiction, including as curator.

When not writing, Tomas likes to cycle, listen to music, paint miniatures and indulge in every type of storytelling he can get his hands on.
Why did you become a blogger?
Changes is a central point of all the people's fears. You may never know when the sky will fall, but you distinctly realize when it's you, the person, who must approach a change. Whether it's moving to a different city, or taking a new job, we don't stand fearlessly against change. Often enough we resist change, and it takes real guts to turn the page in the book of your personal or professional life.

Be strong, keep up with your beliefs and deem change as something inevitable that sooner or later will benefit you. Without a doubt.

Tomas is doing his utmost to surround himself with remarkable people, share and foster revolutionary ideas and, together, achieve new heights. It is through writing that he wants to resonate with the people who share the same values and beliefs he preaches about and always supports those who need his help or assistance.

Follow Tomas in social media and never hesitate to reach out to him with any request.