Guides
18 June, 2020
14 minutes read
How to Write a Process Essay?
What is a "process essay"? What makes it different from dozens of other papers you create on a daily basis? What are its main components and what the main goal of this type of writing you need to bear in mind? If you're looking for answers to these questions, you're in luck! You can get them all from our academic guide on how to write a process essay.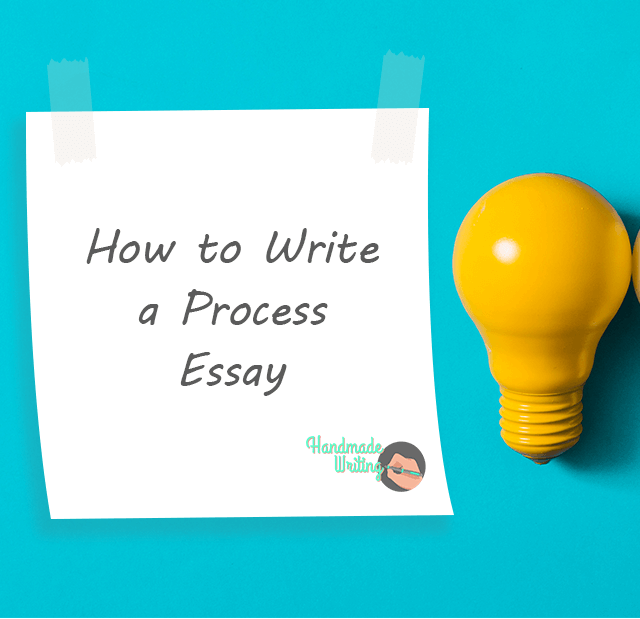 What is a "process essay"? What makes it different from dozens of other papers you create on a daily basis? What are its main components and what the main goal of this type of writing you need to bear in mind? If you're looking for answers to these questions, you're in luck! You can get them all from our academic guide on how to write a process essay.
Composing a process essay can be rather complicated especially if you are not familiar with this type of writing and do not know what pitfalls and specifications to pay attention to.
That is why our custom essay writing service has created this guide to help you tackle this task. We will answer all these questions in our article below and even provide you with great process essay examples and topics you can write on to stand out. So, if that sounds like something you need right now, read on: we are here to help and equip you with knowledge!
But first things first. Since it is impossible to create an excellent process essay without crystal clear understanding of the term, we will start with the definition. So, let's dive in!
What is a process essay?
A process essay is commonly written either to explain how something works or to guide a reader through the process of completing a particular task, states the process essay definition.
Process essays also go under the "How-to articles" title and aim to teach the target audience how to achieve certain goals or complete specific assignments.
So, look at it like this. In case of "How to quit smoking" process essay, your primary goal is to provide several helpful ways of quitting this habit. These might be evidence-based recommendations if you have experience in this area, or simply common sense ideas you found while conducting your research.
Now that you realize what you will be working with, let's look into different types of process essays and practical ways to compose them. Our essay writing guide will walk you through the process essay writing step by step.
Types of process essays
There are two main types of such papers: the ones that explain how something works, and those that show you how to complete a particular task.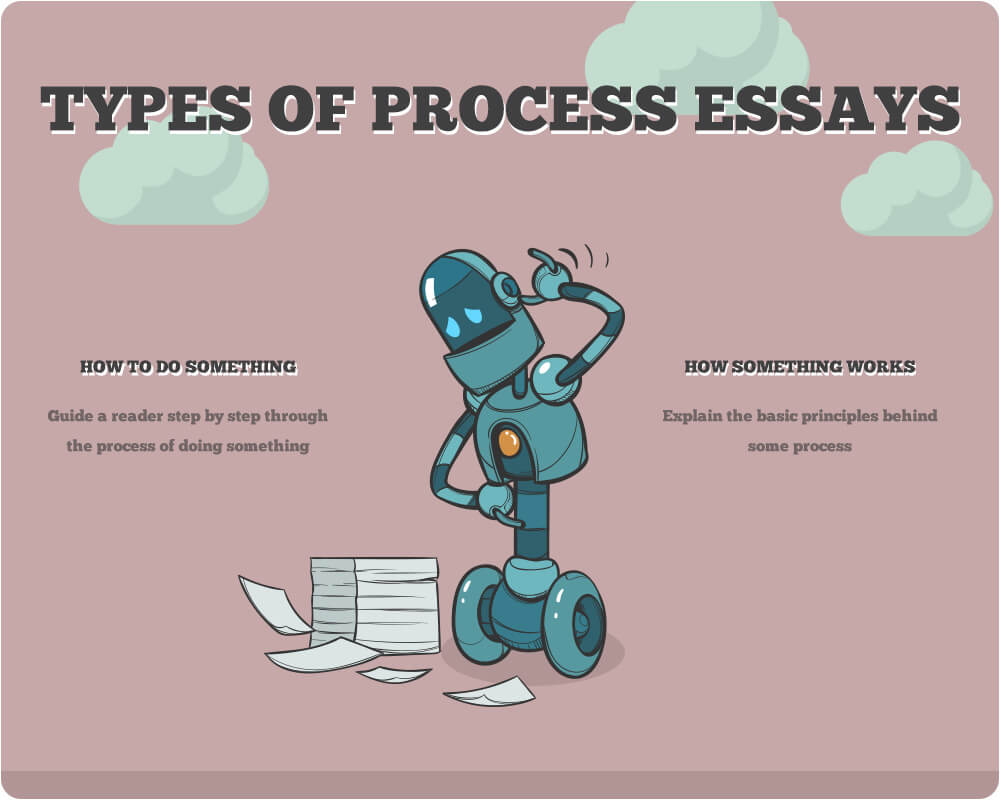 1. How to do something.
Though it sounds quite self-explanatory, we'd like to emphasize the importance of clear instructions in case you are writing a process essay.
Your readers must be able to follow your guidance and complete each step successfully. So, split the process into small steps, keep it short and to the point at each stage of crafting a process essay.
For instance, in a "How to quit smoking" process essay, you can split the whole process into seven steps:
Choose a date for a quit day;
Imagine life without cigarettes and expect it;
Have one last cigarette as a "Goodbye!";
Be among people to support you;
Keep your goal in perspective not to give up;
Don't fall for substitutes;
Be accountable.
2. How something works.
By contrast, this is an informative type of writing that aims to achieve one goal – explain the principle of work behind some process. Unlike the mentioned above type, this process essay type does not encourage a reader to take an action and do something step by step.
However, you must make sure that by the end of your essay, the audience will know for sure how something functions.
As an example of this type of a process essay, let's see how an earthquake happens.
First, the energy within the earth core builds up due to various moves in the earth crust;
The energy level grows up and causes tension in the tectonic plates;
After some time, the pressure radiates outwards by moving the plates from each other;
The seismic waves shake the earth as they get from the core of the earth to the surface;
That is when the earthquake takes place.
Before we go any further, let's look at another example. In case of "How to prepare for a vacation" process essay, your task is to compose a few steps that your readers can take when getting ready for their vacation. In other words, you are describing how to do something.
Meanwhile, "What happens to your brain when you sleep" process essay is merely an explanation of the principle. In it, you are not encouraging readers to take any actions whatsoever. So, here is the fundamental difference.
How to write a process essay?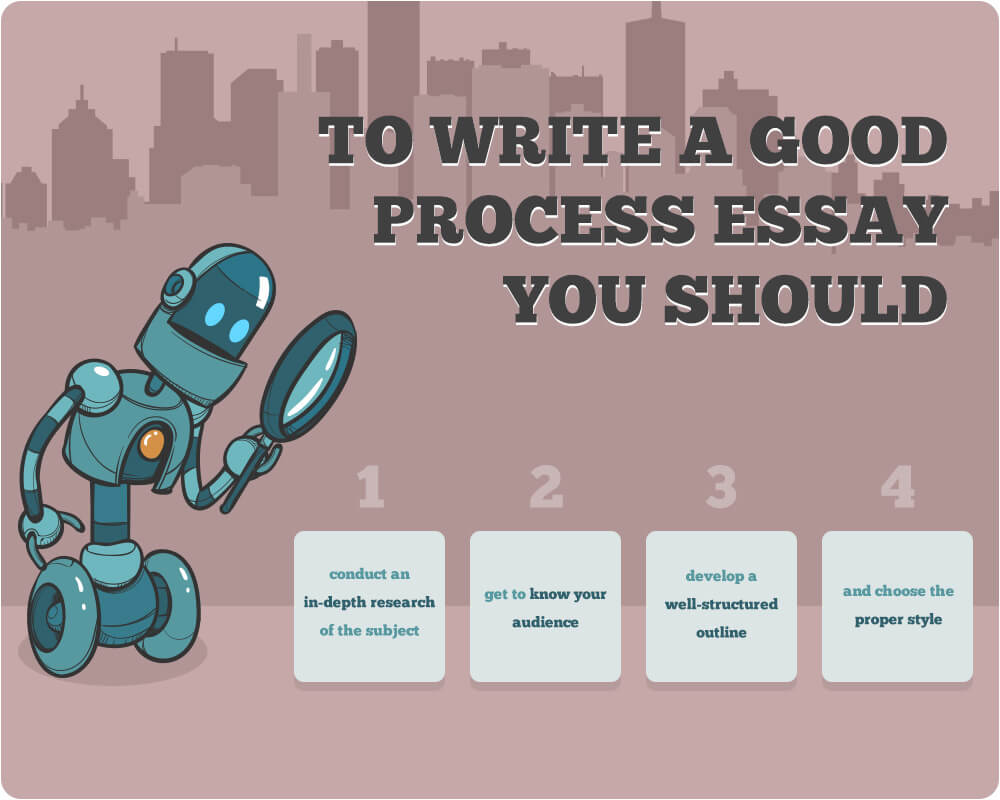 Getting started with process essay writing
When developing a process essay outline, take some time to answer the following questions:
Who is your target audience?
How deep is their knowledge of the subject? The complexity of your essay depends on their skills level. Thus, for instance, when explaining to your peers how to stretch a dollar to see the world, you can use basic terminology and examples they can relate to. However, your vocabulary should be way more sophisticated if you are writing a process essay on how to improve the overall quality of higher education in your state to the City Council.
How can you divide the process into small steps?
You do not want to bore your audience to death with unnecessary details in a process essay. Yet, you cannot afford to skip valuable steps if they are crucial to the overall understanding of the subject of your process essay. So, try to find the golden cut and figure out the most suitable amount of steps.
What sources will you use for the task?
It goes without saying that you can only use reliable sources to support your argument in a process essay. These sources should be all mentioned in the end of your essay. And remember about proper in-text citation styles. Read the materials carefully and take only the information that will add value to your essay and helps make it shine.
How to write a process essay outline
Finally, let's look into the process essay structure. Needless to say that you must start with something that will grab readers' attention, or in other words, "a hook."
It is true for any essay, and process essay writing is not an exception.
The structure of your essay regardless of the process essay topics should consist of:
A powerful introduction.
Main body paragraphs.
An interesting conclusion.
Related Post: Essay outline | Research Paper outline
Sounds simple, yet there are several things you should not forget about process essay writing.
How to write an introduction to a process essay
Once you compose a hook, mention why you believe that readers should use your approach to solve a problem even though there are dozens of other ones. We know two effective ways to achieve this in your process essay:
Show how much time this task will take. People don't have all the time in the world to tackle just this one task. So, you'll really help them by stating how much time completing something using your approach will take and underline that with your approach described in a process essay it will take less time than if they opt for a different one."Writing can be tough, especially if you always felt that it is not exactly your suit. However, Michael D. Pollock, a credible expert in this area, has recently presented 10 effective tips that will help you learn writing fast and make you able to craft a 1000-word article in 30 minutes. So, keep reading to find out how you can write this fast too."
Introduce your audience to the historical background of the approach (if any) you're using in a process essay. Let them see the roots of your solution. Here is what a good introduction of a process essay should look like:"Giving a speech with lots of eyes concentrated on you is not an easy task. No wonder so many students dread this task. However, speech can be a powerful tool, and we can teach you how to give them right. Steve Jobs is known as one of the best public speakers of our time. People were sitting on the edge of their seats when he spoke. And we'll teach you how to grab attention like he did using just five simple tricks he applied."
At last, compose an engaging thesis of a process essay. Many students consider it a scary part. But it all goes down to this.
Your thesis statement should reason why your way is the best and why readers looking for answers should search no more and give your solution a chance.
It's easier than you think. Here is a good thesis statement example:
"With more than 580 million tons of household waste produced all over the world, Every tiny effort you make to become eco-friendly counts. And if you don't want to spend extra money on sustainable products but want to save the environment, use our guide on ten simple eco-friendly steps you can do daily without even noticing it!"
This is what a thesis statement for a process essay on how to be eco-friendly would look like. Yours can be different, but you get the idea!
How to plan main body paragraphs
Dedicate one body paragraph to one point you want to bring to light.
Provide enough details on each step including the ultimate goal of this step and reasons why this method was chosen for its achievement.
Keep it short and to the point.
How to write a conclusion
Now is that time you reminded the readers about the purpose of a process essay, reasons why you chose this particular approach, and briefly mentioned steps needed to accomplish the task.
Besides, you can call your audience to action but only in case you are writing an essay that shows how to do something. Otherwise, it will be inapplicable.
Finally, help them set their expectations right: what results can they count on in the end? How long will it take them to achieve those results after reading your process essay and applying its tips?
How to use transition words in a process essay
Transition words can help you create a seamless reading experience. You can take readers smoothly from one step to another. And what is more you can help them immerse into the process!
Therefore, begin each new paragraph with a transition word, add one in between examples you provide, and summarize your instructions with them, too.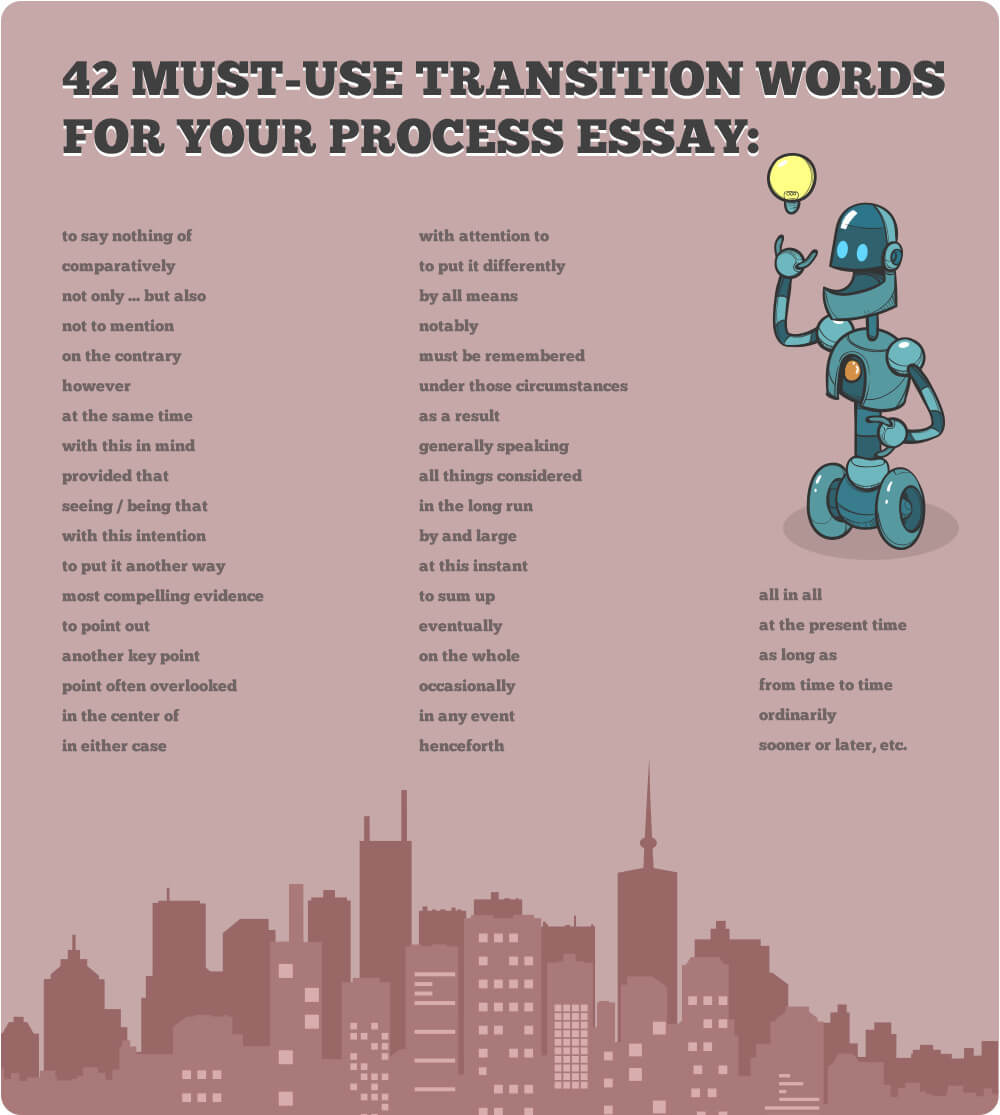 Think of transition words as of bridges that connect paragraphs and sentences. They make smooth communication between the two possible. And with them in your process essay, no reader feels irritated or frustrated with your writing style, as they have to stumble upon every other sentence in your piece.
Good process essay topics
It is not enough to just know the theory to create a good process essay. One should also come up with a topic that will be both interesting and useful to his readers. Here's a list of our suggestions on process essay ideas:
How to choose a perfect future career.
How to survive college and stay sane.
How to eat healthy on campus.
How to balance your social and academic life.
How to pay out a student loan while still at college.
How to improve your public speaking skills.
How to see the world with only $100 in your pocket.
How to learn a foreign language.
How to renovate your apartment and not go bankrupt.
How to start your own business.
How to prepare for your first interview.
How to get volunteers to help you clean the neighborhood.
How to write a life list.
How to set boundaries in the relationship.
How to study overseas for free.
Related Posts: Argumentative essay topics | Compare&Contrast essay topics
Process essay writing tips
Wrapping up, we would like to introduce you to a couple of vital recommendations on process essay writing:
Your process essay subject cannot be too broad or too narrow. Look out for the golden cut!
Introduce your readers to possible complications of the process. After all, forewarned is forearmed.
Create a short vocabulary your audience can use in case they are not familiar with the terminology essential to the general understanding of the process essay in question.
Develop a list of resources your readers will need as they deal with certain tasks. This way you will have them prepared to put your recommendations to action right away.
Always write a process essay using Active Voice!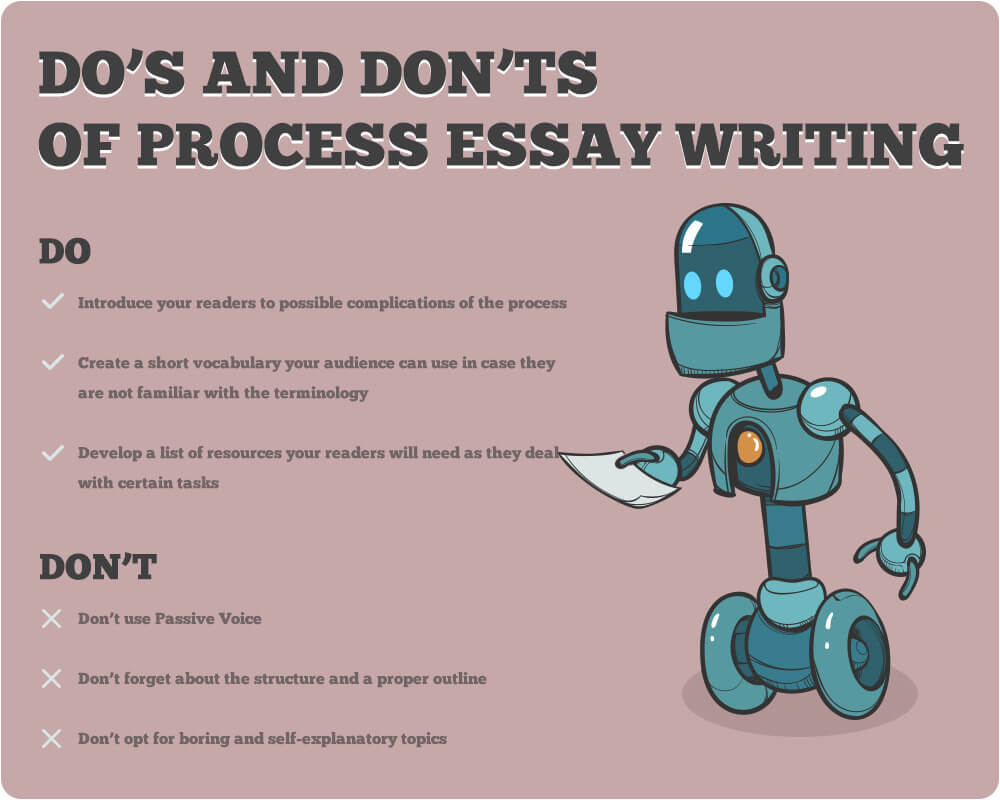 Need help with your process essay writing? Handmadewriting is here for you to help. Drop us a line to get our professional essay writers to develop an excellent piece for you!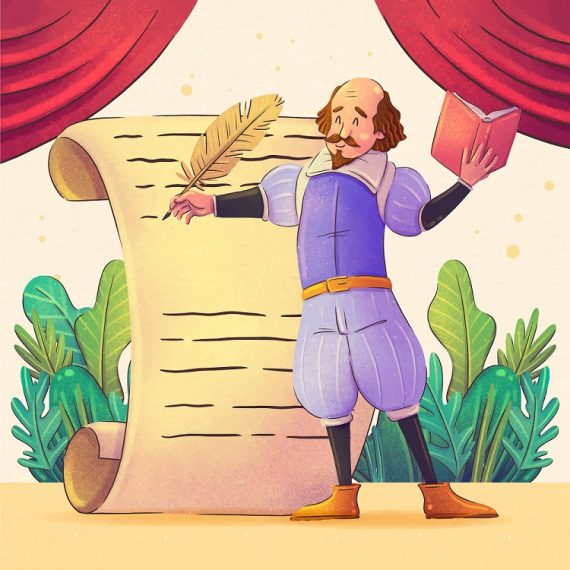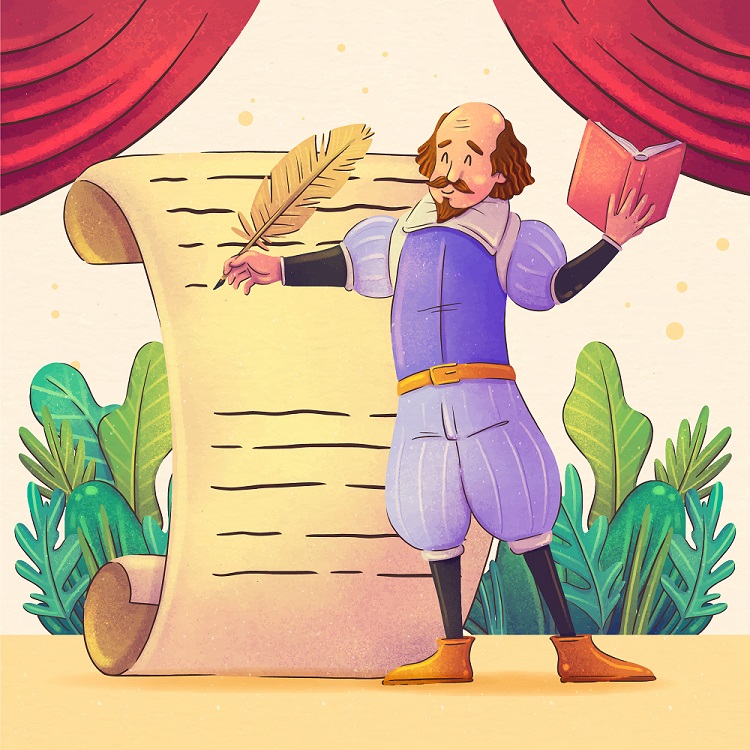 17 November, 2022
10 minutes read
Examples
A life lesson in Romeo and Juliet taught by death
Due to human nature, we draw conclusions only when life gives us a lesson since the experience of others is not so effective and powerful. Therefore, when analyzing and sorting out common problems we face, we may trace a parallel with well-known book characters or real historical figures. Moreover, we often compare our situations with […]
Read more...