Guides
12 September, 2020
9 minutes read
Easy Demonstration Speech Ideas
If you ever dreamed of becoming an instructor and teach others, you can use an excellent opportunity to act like one while giving a demonstration speech. Believe us: there'll be no better chance to engage yourself in such an exciting activity. This is probably the most encouraging task professors could ever give you. And you can now use it to share knowledge with others and learn something yourself during the process.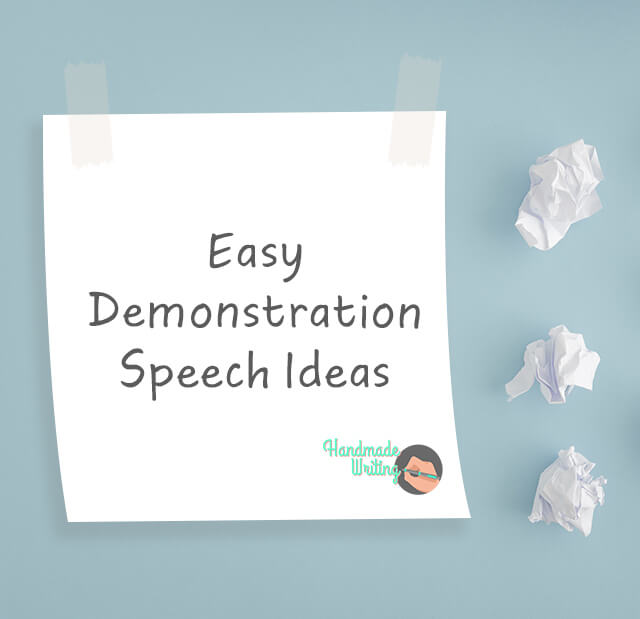 If you ever dreamed of becoming an instructor and teach others, you can use an excellent opportunity to act like one while giving a demonstration speech. Believe us: there'll be no better chance to engage yourself in such an exciting activity. This is probably the most encouraging task professors could ever give you. And you can now use it to share knowledge with others and learn something yourself during the process.
Demonstration speech definition
As the name implies, demonstration speech is a speech devoted to teaching the audience how to do a particular thing. It is a clear, step-by-step practical guide which intends to show people methods of using regular items and even improve someone's life with it. Demonstration speeches exist in different forms: they can be lengthy and detailed, short and straightforward, or medium and accurate. But either way, the very essence of this task is to teach you how to put thoughts into one, well-structured, and logical sequence of steps. It might seem dubious to take such a specific assignment, but if you take time to explore all the nuances and requirements for this task, it'll be much easier to handle it eventually. So, what are the processes involved in demonstration speech writing, and what makes trivial persuasive topics sound brilliant?
Follow our guide for more insight.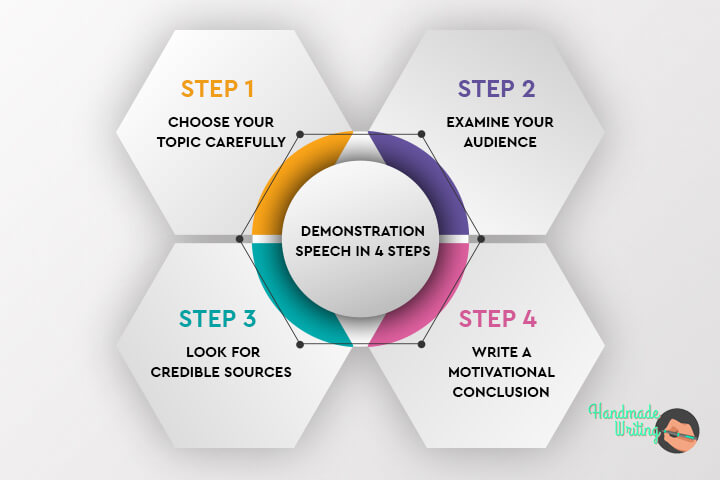 Choose Your Topic Carefully

Like with any other essay type, demonstration speech starts with topic selection. You have a vast field of "how to" speech ideas to talk about, but the ultimate choice is always on you. Also, professors often tend to give a specific topic to their students. In cases like this, it's even easier. Regardless of what your final topic is, there's always a need for research. Once the topic is defined, and you're 100 percent confident that it's going to fit the timeframe for delivery, go on to the next step, which is the audience analysis.

Examine Your Audience

There are specific criteria which can help you study the audience prior to delivering a speech. These factors include age, occupation, preferences, interests, and so on. So for example, if your listeners are professional gardeners, they'll probably expect some useful advice on their sphere of interest. Instead of nurturing them with something as banal as "How to grow a plant," give them real information, like "How to grow and take care of palm Washingtonia." Likewise, if your audience composes of teenagers, speak about something thought-provoking, yet not too professional and dull. Take, for instance, the topic on how to become successful, or how to deal with depression.

Look for Credible Sources

Before writing the demonstration speech, you'll first need some assistance to prove the credibility of your sayings. If you don't want the audience to think like the entire speech is a fly of your imagination, you should arm yourself with relevant evidence to prove the mentioned points. There are many places you can go to, like local libraries. They contain countless books on your topic, so you can use them for your advantage. Alternatively, consider using online resources, but only credible ones if you don't feel like walking anywhere. Even if such assistance is not enough for you, ask relatives or friends for help. Some of them might be experts in your topic, and more than willing to explain how this or that thing works.

Write a Motivational Conclusion

The best way to finish your demonstration speech is to give your audience a great insight into the process they haven't experienced themselves. For this, you can call listeners to action and motivate them to follow your practice. Let's review an example of a proper ending: "Now that you've learned about the basics of DIY table creation, you can craft one easily by yourself without costly materials and mountains of time." Such a prominent calling will make people not only have a positive impression of your speech but also encourage them to make something useful.
Demonstration speech outline
An outline is a way to structure the information that you want to share with your audience. The outline should explicitly showcase the order of steps that you will use in your demonstration speech. Many students seem to neglect the power of creating outlines for their academic writing tasks, but in vain. The key feature that makes outlines as significant as other processes of speech creation is a schematic representation of the main ideas. It means that writing the final variant of your demonstration speech will be much easier as you have an exact plan, and you don't need to think of the main points on the fly. As for the structure of an outline, it should contain the following elements:
three sections – introduction, main body, and conclusion.
the main part should be broken up into different stages of the process.
headings and subheadings marked with letters and numbers for easier navigation throughout the outline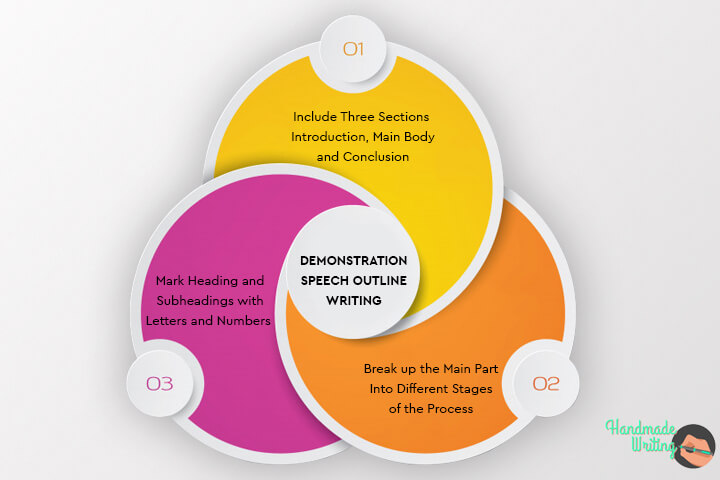 At the phase of plan creation, it's also vital to adhere to theses and use them as reference points. These can be either sentences or just keywords. Do as you are accustomed to doing and feel comfortable with making amendments before proceeding with writing the speech text. For each statement, use examples from personal life to validate the adequacy of described steps. Vast reasoning is, of course, excellent, but without specifics, they do not cling. To find the response in the heart of the audience, make your how-to-do instructions more understandable. For example, if you want to explain to your audience how to make and install a wall-mounted folding table, don't just enumerate the instruments required and tell people how to fold and unfold the table. Rather, give them proper instructions.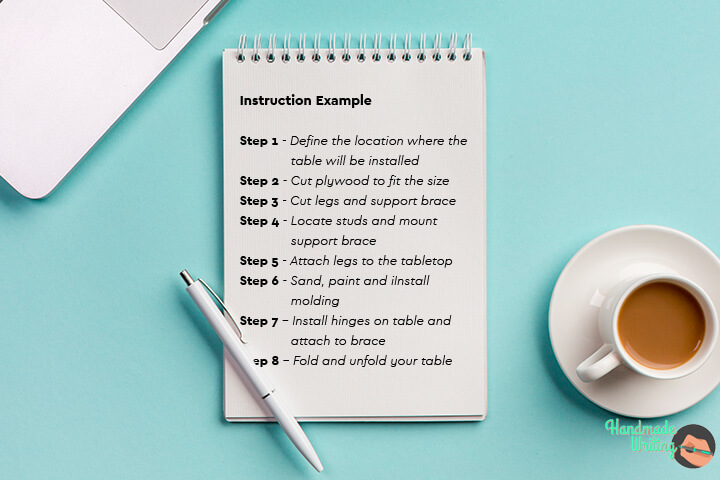 5-minute demonstration speech topics
How to savor wine
How to make a Spanish salad
How to clean the house with minimum effort
How to live the day like it's the last one
How to forget the past and move forward
How to sew clothes
How to enjoy the moment
How to practice speed reading
How to adjust to the realms of massive consumerism
 How to control finances and save money
Funny demonstration speech topics
How to stop forgetting about turning off the iron
How to clean up the mess after your "Project X" party
How to survive in college
How to master the art of lying with a poker face
How to get rid of annoying friends
How to pretend that you're present in a class
How to get an A+ for homework while doing nothing at home
How to stop biting nails and eating hair when you're nervous
How to watch horror movies with your eyes open
How to pretend that you like your birthday present
Demonstration speech ideas for college students
How to paint using the acrylic pouring technique
How to find motivation
How not to burn out in college
How to find common ground with any professor
How to understand the subject you hate most of all
How to decorate a dormitory room for enhanced productivity
How to force yourself to get out of bed
How to be a leader in your class
How to prepare for an exam without psychological suffering
How to reach new heights in education
Now you have a guide on how to write a demonstration speech, as well as easy speech topics in addition to basic theory. These demonstrative speech topics are a surefire way to give a memorable, informative, and perhaps funny talk, which will undoubtedly crack the audience up. We described you the essentials of speech writing, and now it's your turn. Be patient, take your time, and tailor a blazingly meaningful speech.
Feel free to buy essay tasks if you're facing some problems with your essay!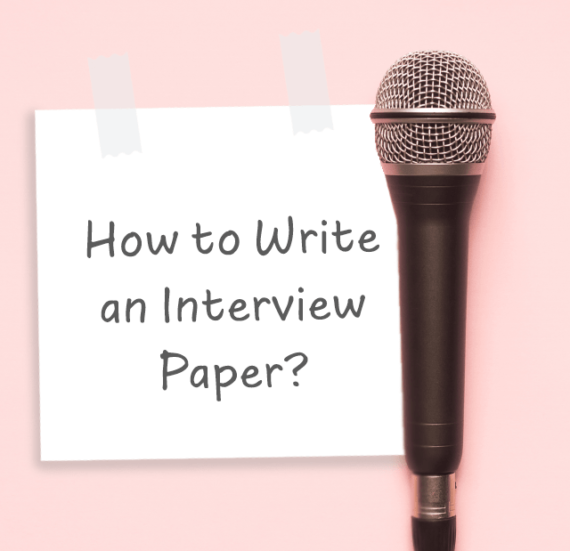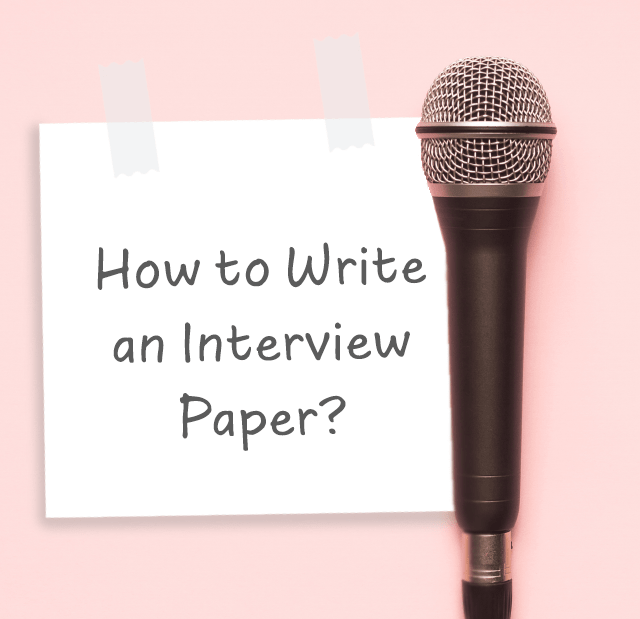 06 September, 2021
13 minutes read
Guides
Write an A+ Interview Paper Using Our Tips and Examples
You will quickly find yourself with your back to the wall once your teacher assigns you an interview paper. Studying is often a headache by itself, and now you have to conduct interviews. Worse yet, you probably have no idea how you can do this. Luckily, we will tell you how to write an interview paper step by step in this comprehensive guide. So prepare your favorite drink and learn how to write a top-notch interview paper.
Read more...