Guides
14 August, 2020
14 minutes read
How to Write a Character Analysis Essay?
A character analysis essay is one of the most complicated academic assignments that students usually write for Literature or English classes. Generally, this kind of essay writing requires you to describe the character in the context of the story. This can be done through the analysis of the relationship between the major and secondary characters or through your personal opinion of a particular character.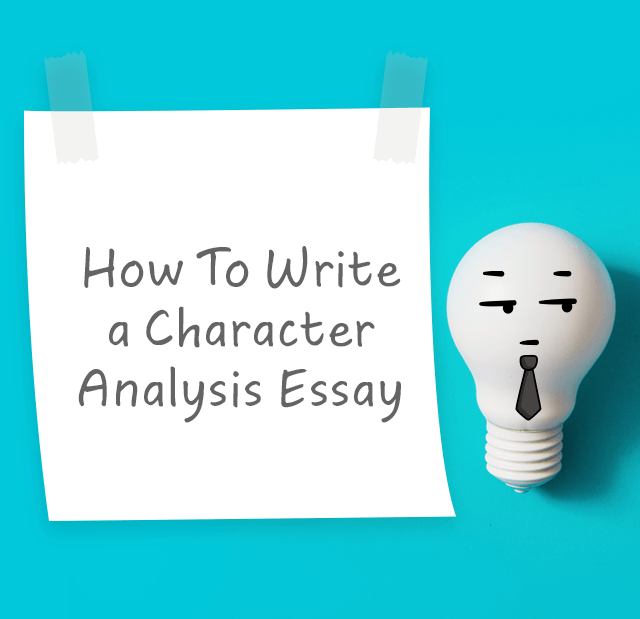 A character analysis essay is one of the most complicated academic assignments that students usually write for Literature or English classes. Generally, this kind of essay writing requires you to describe the character in the context of the story. This can be done through the analysis of the relationship between the major and secondary characters or through your personal opinion of a particular character.
So, there is something you should learn before getting down to work. What is a character analysis and how to approach it? Let's try to find the answers in the information below.
What is a Character Analysis?
A character analysis is a kind of essay where you examine behaviors, motivations, and actions of characters. Also, a character analysis is an in-depth assignment that makes you think critically about one or more characters and make judgements after analyzing the text. In most cases, it is used for the analysis of literary works. This form of academic writing involves personalities' descriptions and conflicts with others they experience throughout a story. This analysis aims to provide a critical assessment of characters and build up conclusions based on the storyline. You may analyze a personality through his or her behavioral patterns or internal and external conflicts.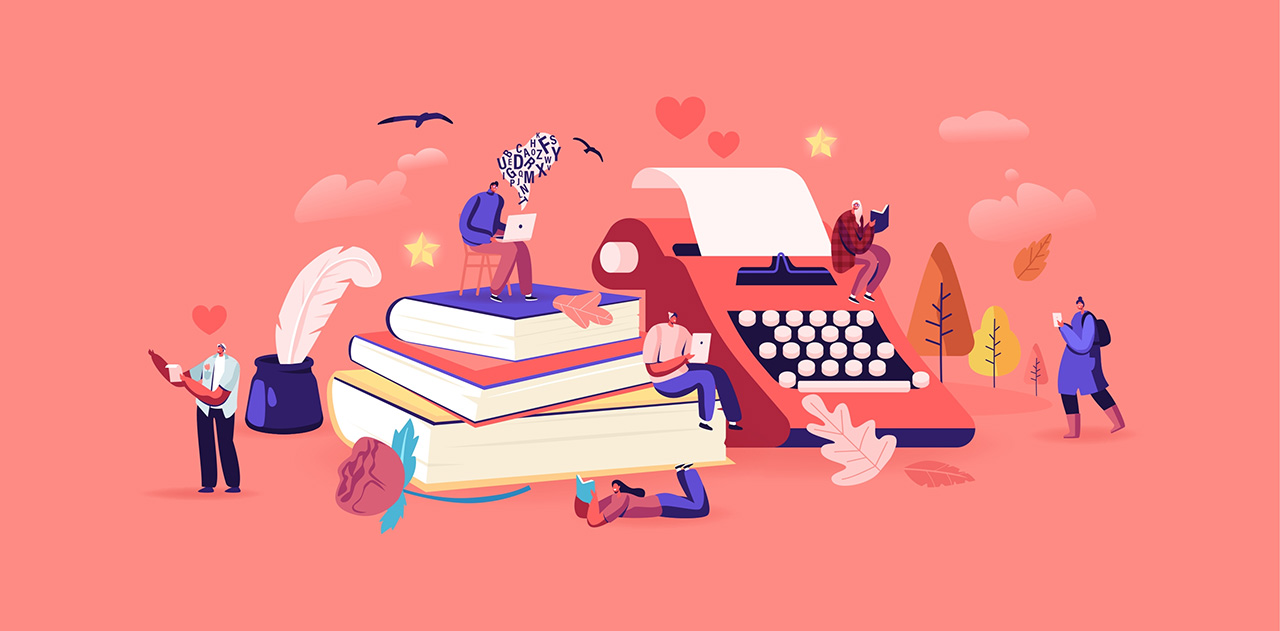 When you're asked to write a character analysis, you must look at that story from a different angle. How? This is not your average reading for fun. Your task is to focus on the character synopsis and everything that's associated with the people involved in the story.
Aim of a Character Analysis
A character analysis aims to evaluate a character's traits, their functions, and the conflicts they have to deal with throughout the story. During the analysis, you will need to think critically, ask questions, and make conclusions about the character. To make your analysis informative, you will have to go beyond available descriptions that are written by the author. To understand the meaning of every event, phrase, and action, you will have to read between the lines. Don't be afraid of using some additional resources if you feel like knowing more about the epoch a character lives in. If you want to gain an alternative opinion about a character, do not hesitate to find out your friends' or internet users' thoughts. Thus, thorough research may help you develop some creative ideas that will add great value to your future paper.
General Types of Characters
You should have a deep understanding of a character before starting an in-depth analysis. While a good character has many sides, there are some standard features to be considered:
Protagonist: Being the main figure in a story, this character has the whole plot based on their life, actions, events, and feelings.
Antagonist: Being a villain in a story, this character is positioned as the opposite figure to the major hero. Their basic nature remains negative, which makes them even more interesting than the main character. An antagonist plays a significant role even in short stories.
Major: This character dominates the story. While they are not the main one in the story, they are involved in all the events.
Minor: This character appears in a story from time to time. Their role may be significant for the plot development, but then they may disappear for some time and pop up again.
Dynamic and static characters: The existence of these two opposite characters is determined by their reflection of each other's specifications. While one character of a story goes through an internal or external transformation, another one may have their basic characteristics unchanged. There is a common idea that an evolving character tends to be more interesting than a static one. However, you can also analyze a static character from the perspective that they are not sympathetic, smart, or deep enough to learn their lessons. Or on the contrary, they remain strong enough and can resist the system without going under it.
Stereotypical: If you are familiar with stereotypes, you will know what type of character is meant here. Generally, this particular character serves as the representation of the social, national, as well as demographic background of the story.
Foils: The main goal of this hero in the story is to stay in contrast with main characters and a protagonist in order to highlight the features of the main character.
Multi-dimensional characters: This group of characters involves an unlimited number of personalities. They are one-dimensional characters in the story who usually are not particularly interesting for the reader or viewer and do not play a crucial role in the storyline.
How Do You Start a Character Analysis Essay?
Before you start writing, you may wonder how to do a character analysis. Of course, you need to select a character to describe. In some cases, your professor will give you a character to talk about. By reading a story several times, you may notice the tiniest details. Ideally, you can use a highlighter or marker to mark each spot where your character is mentioned. Here are some more details of how to start with a character analysis:
Take notes while reading. Take notes by highlighting every significant element of the story.
Introduce your character. Introduce your character by providing their detailed description.
Describe your character. Provide a smooth transition from the general description of your character to the point of convergence of the story.
Build up a thesis statement. Finish the presentation with your paper's proposal.
Main Points of a Character Analysis
When you need to analyze one character, you can make it from the perspective of several types at once. The character's ability to change can create an additional source of analysis. At the same time, the complex and changing personality will be more interesting for the detailed analysis. To make it easier to work with such characters, you should focus on their characteristics, namely their importance for a story, actions, events, and so on. In most cases, you have to cover three major points:
Personality
Reveal the main features of a character to provide the reader with a portrait. By adding some facts and descriptions of actions, you will enable a deeper understanding of the analyzed hero. There is no need to use some words with broad meanings like "bad," "nice," "honest," etc.
Role in a story
Describe the importance of the particular character in the context of the general story. Also, you should pay attention to their actions and their ability to move the events forward.
Character development
Analyze the changes the character has gone through and what features they have now. You should focus on the progress of a person, even if it is regressive.
Character Analysis Outline
In the character analysis essay outline, you should describe two or maybe even three specific character categories. Your mission is to describe the personality of the character, their function in the story, and the value they have.
Describe the personality of the character. The reader gets familiar with the characters of the story through the words the characters use, the emotions they express, and the actions they take. It is quite easy to build up an opinion about the personality of a character through the prism of their outward behaviors. Eventually, you will understand that the character fits into one of the character categories mentioned above.
Explore the character's role. While writing a character analysis, it is important to describe the role of that character in detail. Apart from expressing unique character traits, the character will also perform a specific function in the story. Whether it will be the major or minor role, the analysis should address all the aspects of the performed role.
Outline the growth and development of the character. In order to write a professional analysis, you will explain how the character matures and transforms as the plot progresses.
The majority of characters will have to go through particular transformations until the end of the story. You should pay special attention to whether the character becomes better or worse, stronger or weaker, rich or poor. Mention any areas or scenes where these transformations occur. In the story, you will recognize them from the cues like "it was then that she understood…" or "for the first time in months, he…"
Do you need a more detailed analysis of your character?
To make your analysis essay correct, you need to explore your character deeply. If you set some points you will follow in your work, you will manage to be consequential in your analysis. So here are some crucial nuances you should remember to describe the character:
Motivation
You should focus on the reasons that make the character in a story to make a particular decision or take a specific action. You have an opportunity to explore the rightfulness of those actions as well as their reasonability. While you are asked to express your thoughts about certain events and feelings, you should be objective by looking beyond the cover.
Actions
Every action taken by a character can say a lot about his/her personality. You should not skip any events because it can be important for the general story and reveal some info about the character, his/her attitude to things, etc.
Language
You should pay attention to the words the person uses because they can say a lot about their personality. Their accents and phrases may provide you with valuable information about nationality, social status, education, or even age of a character.
Descriptions
There are two major sources of the description: from other people in a story and the author. The author can provide the reader with one attitude and description of the major character, while secondary heroes in a story may describe them from their own perspective. At that point, their conclusions may be totally different, yet they'll provide you with an understanding of the person's nature.
Names
The way people refer to a person also determines the features of a character. They may have nicknames or other names that will demonstrate their background and the attitude of other characters toward them. You can also define the origin as well as other important nuances.
Character Analysis Examples
By using a readymade character analysis example, you can concentrate on the creative process itself. Here are some nice examples of written character analysis based on a couple of popular stories:
https://literatureessaysamples.com/joe-gargerys-character-analysis/
http://jmendelis.blogspot.com/p/sample-character-analysis-essay.html
Popular Topics for Character Analysis
Hamlet Character Analysis
The Crucible Character Analysis
Macbeth Character Analysis
Ophelia Character Analysis
Iago Character Analysis
12 Angry Men Character Analysis
The Great Gatsby Character Analysis
Beowulf Character Analysis
Lady Macbeth Character Analysis
Atticus Finch Character Analysis
Romeo Character Analysis
Antigone Character Analysis
Victor Frankenstein Character Analysis
Pride And Prejudice Character Analysis
Machinal By Sophie Treadwell Character Analysis
Of Mice And Men Character Analysis
Othello Character Analysis
Macduff Character Analysis
Lord Of The Flies Character Analysis
To Kill A Mockingbird Character Analysis
The Breakfast Club Character Analysis
Charlie Brown Character Analysis
Death Of A Salesman Character Analysis
Hester Prynne Character Analysis
Mr Darcy Character Analysis
Desdemona Character Analysis
Fahrenheit 451 Character Analysis
Willy Loman Character Analysis
A Raisin In The Sun Character Analysis
The Things They Carried Character Analysis
A Rose For Emily Character Analysis
Nick Carraway Character Analysis
Daisy Buchanan Character Analysis
Boo Radley Character Analysis
13 Reasons Why Character Analysis
King Lear Character Analysis
Jay Gatsby Character Analysis
Blanche Dubois Character Analysis
Oedipus Character Analysis
Claudius Character Analysis
Tips on Writing a Character Analysis from Handmadewriting Experts
Whether you follow a character analysis template yourself or ask a professional essay writer to complete this paper for you, you should not forget the common principles of work. Luckily, Handmadewriting's specialists always follow the standard rules for character analysis writing:
Support all your statements with evidence. You should incorporate evidence for every single point you make, although it must be relevant to the story. By means of quotes taken from the story, you can easily support your ideas and increase your credibility.
Point, illustrate, and explain. The so-called PIE method is a must for character analysis writing. Make sure to make a point, integrate quotations to support it, and explain how every quote creates the point.
Use your own words to anchor the quote. A quotation should not be left alone in the sentence. You need to explain the eligibility of this quote and its meaning.
Do not overuse quotes. You are allowed to use up to 10% of quotations in an academic paper, so remember this number. If you overuse quotes, you can hardly hope for a good grade.
Are you ready to proceed with your character analysis paper? Once you learn all writing rules and tips, you will be able to finish an excellent paper before the set deadline.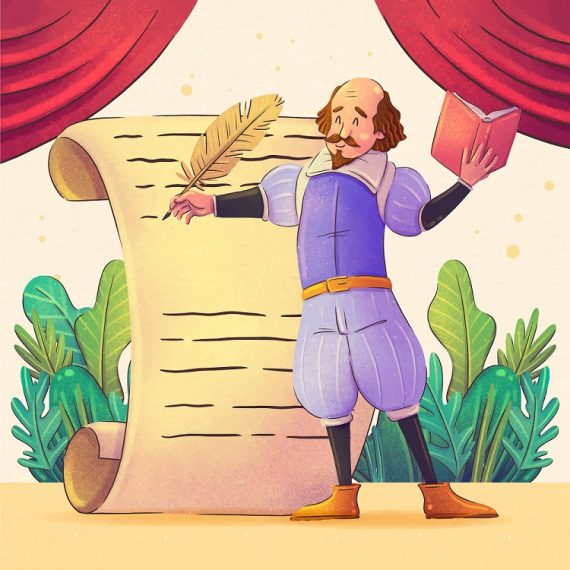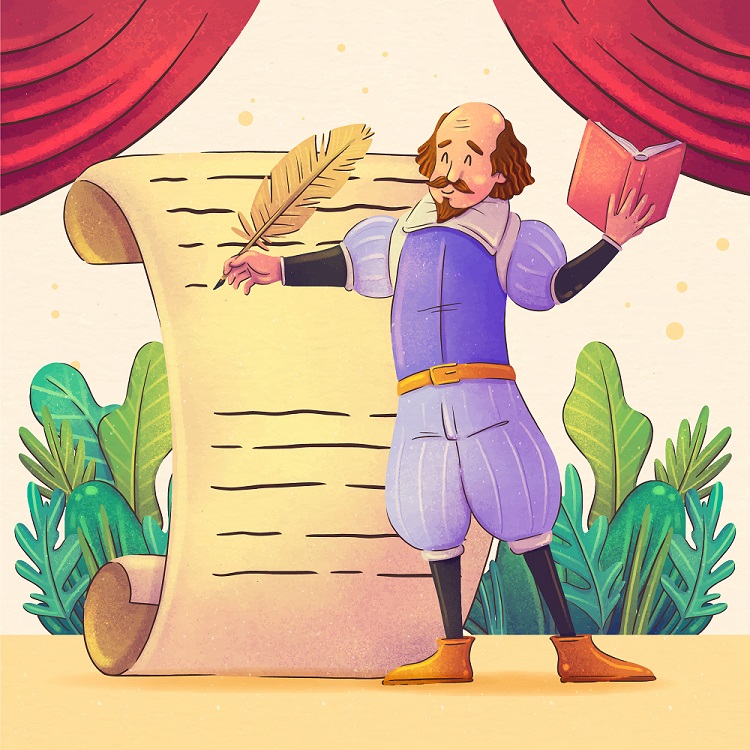 17 November, 2022
10 minutes read
Examples
A life lesson in Romeo and Juliet taught by death
Due to human nature, we draw conclusions only when life gives us a lesson since the experience of others is not so effective and powerful. Therefore, when analyzing and sorting out common problems we face, we may trace a parallel with well-known book characters or real historical figures. Moreover, we often compare our situations with […]
Read more...