Guides
18 August, 2021
14 minutes read
How to Write an Academic Essay Like a Pro?
A substantial part of the college and university curriculum revolves around academic essay writing. The reason why academic essays' role seems to be ever-growing is that they measure students' performance in a versatile way. First, an essay reflects on how well students can collect, analyze, and present data. Secondly, it demonstrates thinking abilities as well as knowledge of a specific area. In this guide, we are going to explain the fundamentals of essay writing and reveal a couple of secrets to flawless writing on all academic essays topics.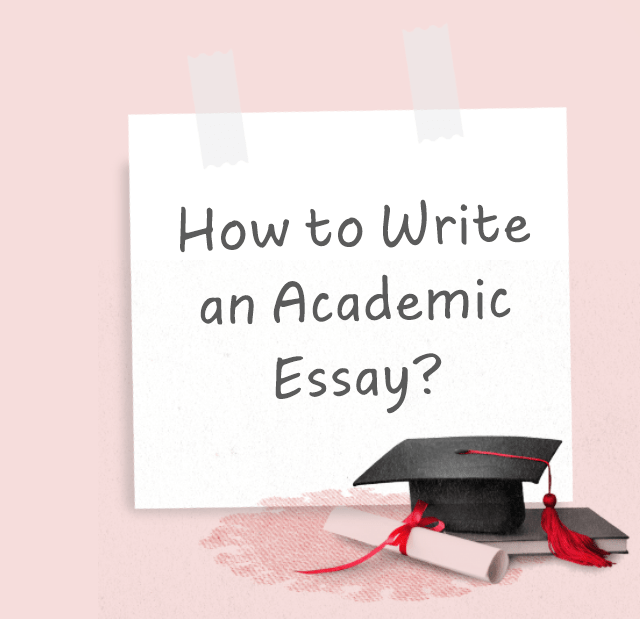 A substantial part of the college and university curriculum revolves around academic essay writing. The reason why academic essays' role seems to be ever-growing is that they measure students' performance in a versatile way. First, an essay reflects on how well students can collect, analyze, and present data. Secondly, it demonstrates thinking abilities as well as knowledge of a specific area. In this guide, we are going to explain the fundamentals of essay writing and reveal a couple of secrets to flawless writing on all academic essays topics.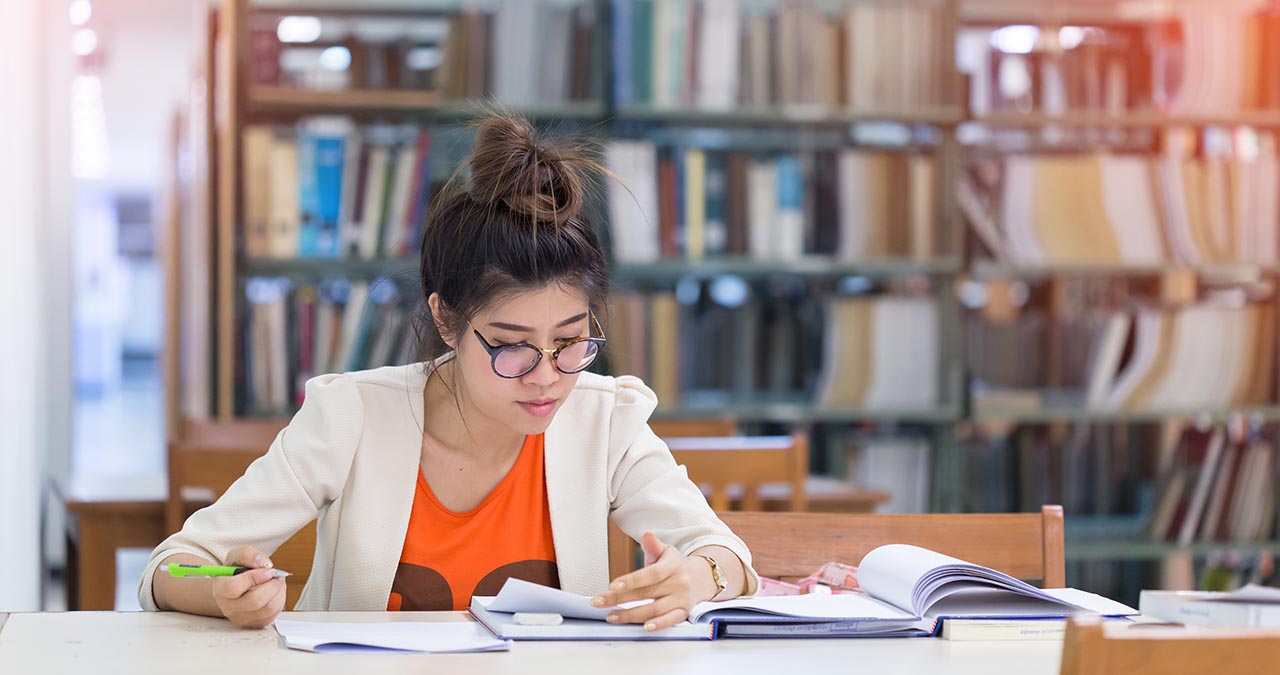 What Is an Academic Essay?
An academic essay definition stands for a type of writing that challenges students with presenting the existing data and facts and introducing some new information based on the available evidence. It is a writing assignment that all students have to deal with during their college and university years. Therefore, regardless of the study program (be it natural sciences, literature studies, or engineering), you will certainly face academic essay writing. Such assignments can say a lot about a student's performance, critical thinking, and reflect the progress they've made during their studies. 
Essays are generally shorter than other academic assignments and they have the following common features:
A narrow topic: an academic essay topic should always be concise and up to the point. 
Wordcount: as a rule, an essay length usually varies between 275 and 500 words, although it can be extended per professor's request.
Clear idea: the main point of an academic essay must be specific and coherent.
Structure: essays should have proper structure and correspond to the requirements of academic formatting.
Personal input: an essay asks the writer to approach academic essay topics from a personal point of view.
Evidence: even though most essays present the writer's ideas and beliefs, they should be based on real facts, numbers, and data.
Types of Academic Essays
There are many types of academic essays that have a specific goal: to show how a student can conduct research, analyze and synthesize data, and develop their own critical reflections. Now let's review the four common types of academic essay types: 
A narrative essay asks students to write a narrative from their personal point of view. In essence, the main task of the given essay type is to build a story and revolve around it while developing an individual stance. Unlike the rest of academic essay types, a narrative essay challenges writers with the use of story elements that help to construct visual perception, such as storytelling, climax, setting, and plot. This way, readers will create a picture of your story in their minds. 
As the name suggests, this type of essay aims to present a viewpoint and persuade a reader of your idea. This task implies stating your idea and describing it in a way that will make the audience convinced of it. While writing a persuasive essay, you can use a set of emotional and logical persuasion appeals, such as logos, pathos, and ethos. Such an essay type usually presents a call-to-action at the end and motivates the reader to undertake certain actions. 
An expository essay is another type of academic writing that aims to reveal some specific topic and provide sufficient helpful information to educate the reader on this topic. The biggest challenge of this essay involves finding all the relevant data and building your essay around it. Unlike a persuasive essay, this one excludes personal viewpoints and opinions on the subject. 
Descriptive essays are quite similar to narrative essays. Just like in case of the latter, for this essay type a writer should pick an experience, event, idea, or anything else that can be described to a reader. This essay type aims at evoking specific emotions. This means that to write a sound descriptive essay, you should structure it in a way that creates a picture in the reader's mind and brings particular associations. And, last but not least, the reader should understand your subject, so writing descriptive essays requires academic but simple language. 
How to Choose an Academic Essay Topic? 
One of the most challenging stages in the essay writing process involves selecting a topic you would be comfortable with. While choosing a topic, you always need to keep the chosen essay type in mind: while the content might be suitable to all essay types, the line of reasoning and other important essay components will always be different. Depending on the category you select (narrative, expository, descriptive, or persuasive essay), you will need to think of a particular topic. To make it easier for you to come up with a nice topic, we have prepared a couple of interesting topics for each essay type. 
Descriptive Essay Topics:
Write an essay about someone who has a meaningful role in your life.
Which historical event has sparked global change?
How does friendship affect your personality?
Describe some artwork that you appreciate the most
Narrative Essay Topics
Tell a story describing the role of technology in the new digital era
Tell a story about something that helped you to stay alert during the quarantine
Write some story that will explain the role of each person's contribution in preventing an irreversible climate change
Expository Essay Topics
What can we do to end police abuse?
Daily habits that can help us save the world from climate change
Why does the amount of divorces keeps growing?
Persuasive Essay Topics
Should society continue using facial masks after the Pandemic is over?
Arguments for giving women worldwide the right for abortion
The reason why gun control should be stricter in the US
Should education become all digital?
Academic Essay Format 
The academic essays format varies according to the essay type. Specifically, each paper should always be written according to the rules of proper formatting. As a rule, an academic essay format implies creating a text that comprises five paragraphs: introduction, three body paragraphs, and summary. Each essay component asks the writer to develop a specific structure. The first paragraph introduces the topic and gradually leads to the key message of the essay, which is also known as a thesis statement. Afterward, the writer has to present the body paragraphs, each of which reveals a specific point and supports it with some relevant evidence. It is important to keep in mind that each point should underpin a thesis statement mentioned at the beginning. Finally, the last part of an academic essay outlines concluding statements and a brief recap of the entire essay. Below, we will talk about the essay structure in more detail. 
Academic Essay Outline
How to start an academic essay? Before you begin writing an essay, we strongly recommend outlining it. This process implies succinctly writing down all the critical components that altogether contribute to your essay's logical structure and cohesion. Here is the list of elements you will need to capture in your outline: 
Thesis statement: this is the main message you want to convey throughout the essay. A thesis statement is the most important part of an introduction as well as the entire essay.
Subpoints: these are all the statements you need to use to prove the relevance of your general idea.  
Conclusion: this part implies restating your thesis and briefly reiterating all the points mentioned in your essay. 
Academic Essay Examples 
Writing academic essays has never been an easy task. However, you can always master them by practicing as much as you can. With every new essay, you sharpen your skills and boost your proficiency. To write better essays, you can always use academic essays examples. The reason why referring to an academic essay sample is actually a stunning idea is simple: you quickly get an insight into a sample structure and use it as a backbone to draft your own essays. Here you can pick some excellent academic essay example:
https://www.shemmassianconsulting.com/blog/college-essay-examples
https://aso-resources.une.edu.au/academic-writing-course/sample-essay/
Writing Process 
So far, we've introduced you to all the peculiarities of academic writing. Yet is the prime time to equip yourself with advice that will together help you to craft an outstanding academic paper. To support you on your way to overcoming academic burdens and learning how to convert all weaknesses into strengths, here is our guide on the proper writing process. 
Start with screening the writing instructions
As this step is seemingly unsubstantial, a lot of students keep neglecting it. Most of them consider it enough to go through the writing instructions once and start researching and writing straightaway. However, we strongly advise you to read the instructions a couple of times. Why is that even necessary? First of all, an assignment might contain a critical message you might have accidentally ignored at first. Second of all, it is fundamental to comprehend all the writing rules and requirements of the paper. How does the paper ask you to approach the task? Are you supposed to present a critical analysis, or rather a summary of the key points?
Make notes while examining an assignment
As a rule, an essay writing assignment is not a one-line instruction. Sometimes there might be too much information to comprehend and keep in mind simultaneously. Thus, why not make notes?  It would help if you differentiate between the formatting requirements and the contextual ones. For instance, you may write down all the formatting requirements, such as margins, spacing, font size, style on one sheet of paper. On the second sheet, you may outline key statements and questions asked in the assignment. Having such drafts eliminates the necessity to look at formal instructions all the time as well as give you a complex picture of what a perfectly formatted essay looks like.
Ask questions before starting to write
Once you begin writing an academic essay, it is fundamental to make sure you have no open questions regarding the assignment. If you do, go ahead and ask your tutor for help. Professors always appreciate it when students ask them for clarifications! You will get valuable advice on how to better approach the topic you're dealing with and gain some other insights regarding the research.
Pay attention to the bibliography
The first thing students always do before writing an essay is research the topic. Researching implies finding relevant literature sources and making sure they fit into your essay. As a student, you probably have access to the university library as well as multiple digital libraries. So take some time to build a solid literature base. However, 'the more the merrier' rule does not work here: make sure you collect only highly relevant sources. Also, try to stay critical when evaluating the sources you have found, even the ones that seem highly relevant. 
Don't forget about data, facts, and evidence
When writing an essay, you need to keep in mind that it has to sound proficient, well-researched, and exceptionally well-structured. So for each point you make, try to find some reasonable evidence. It could be anything: statistics, literature, or historical data. Adding evidence to your paper brings credibility to your paper and makes it look the way you'd want it to look. Plus, shedding light on your points proves that you know the topic and indicates that you've spent enough time researching it. 
Once the essay is ready, take a break
We understand that you might want to quickly submit an essay once you finish it. However, there is still some work to be done, even after the writing work is done. That's why you need to exhale and relax for a while. Then, once you've taken a rest, you can take a new look at your essay and come up with your own improvement insights. Remember: the more time you dedicate to assessing the quality of your paper, the better your final grade will be. 
Ask someone else for help
Online grammar checkers and artificial intelligence are good, but what could be better than human opinion? If you have a friend, a parent, or a tutor to check your paper, ask them to read your essay aloud so you can understand if it sounds coherent for assistance. Or, you could ask them to go through your paper and give advice on how to improve it.   
Writing Help by Handmadewriting
Even though some assignments seem to be unbearable at first, they certainly become less puzzling once you actually learn the structure and the fundamentals of essay writing. Whenever you find yourself struggling to manage an academic essay, always remember  the main purpose of any essay: to represent how well you can develop ideas and strengthen them based on existing evidence. Besides, you can always keep academic goals essay examples in mind and refer to them once you feel like it. But if you seek help outside of your mental capacities, Handmadewriting can always give you a helping hand. Our experienced academic essay writer will make sure your paper is well polished and proofread.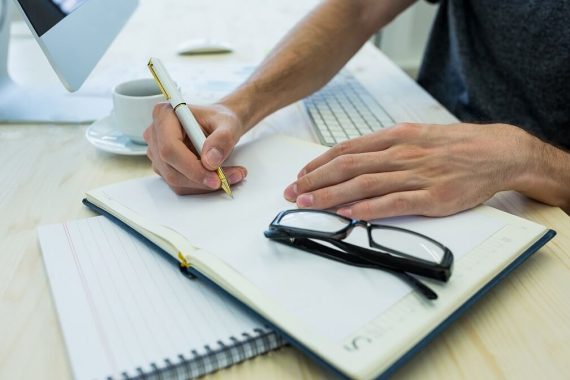 23 November, 2022
27 minutes read
Guides
Best Essay Writing Services 2023
Student life can often be quite challenging because students have to deal with challenging college essay writing assignments. To facilitate the learning process, many services help you complete written work and get high scores. Now we will tell you about the best services that you can turn to and get high-quality papers. Essay Writing Service […]
Read more...