Guides
17 February, 2022
36 minutes read
What you need to know to write a business essay
You have the talent and energy to come up with killing business ideas. You also have just the right thinking to harness business opportunities. However, when it comes to academic studies, you struggle because there's a different skill set needed to complete academic assignments such as business essay writing. Sounds familiar? Don't be surprised. Writing […]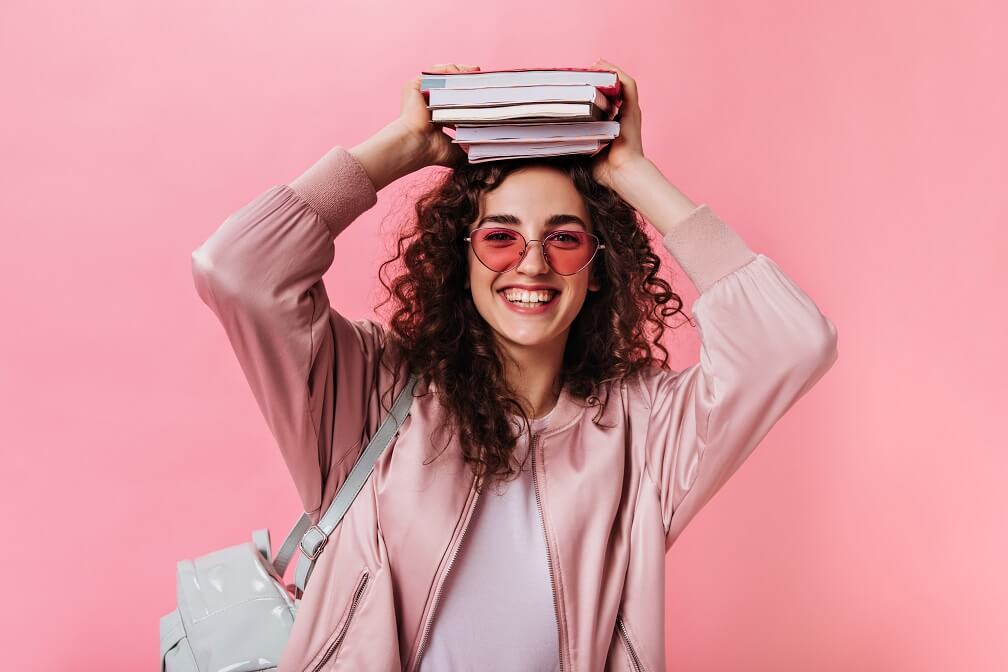 You have the talent and energy to come up with killing business ideas. You also have just the right thinking to harness business opportunities. However, when it comes to academic studies, you struggle because there's a different skill set needed to complete academic assignments such as business essay writing. Sounds familiar? Don't be surprised. Writing […]
You have the talent and energy to come up with killing business ideas. You also have just the right thinking to harness business opportunities. However, when it comes to academic studies, you struggle because there's a different skill set needed to complete academic assignments such as business essay writing. Sounds familiar? Don't be surprised. Writing a business essay is one of the biggest challenges for most business students.
A business essay is a popular academic assignment for anyone studying business in school, college, or university. It aims to demonstrate one's understanding of a business concept or phenomenon and one's ability to express it coherently. Business essays help instructors evaluate how well students can carry out research, think critically, and organize their ideas in a coherent text. This assignment typically does not imply self-reflection or expressions of personal attitudes and ideas. Instead, students are expected to develop a convincing argument based on the appropriate use of the literature and sound reasoning.
Knowing how to write a business essay is the key to success, but many students feel confused and overwhelmed with this type of assignment. If you are struggling with completing this task, start by studying some business school essay examples. Many sources online showcase some splendid cases of business essays done right. Check them out before writing to better understand how they should be structured and be more aware of the general writing requirements. Using samples as a jumping-off point for your own writing is an excellent approach if you complete this assignment yourself.
If you lack the time or skills to write a business essay yourself but desperately need an A, you can ask for professional help. Many companies provide academic writing services to business students. Their writers know everything about the essay writing business, so you don't have to worry about anything. Just place an order, set the deadline, and you are done!
Business Essay Format
If you have the confidence and willingness to write a business essay yourself, start by determining the required business essay format. There's no need to reinvent the wheel, as the business paper format is similar to any other academic essay, with only minor distinctions.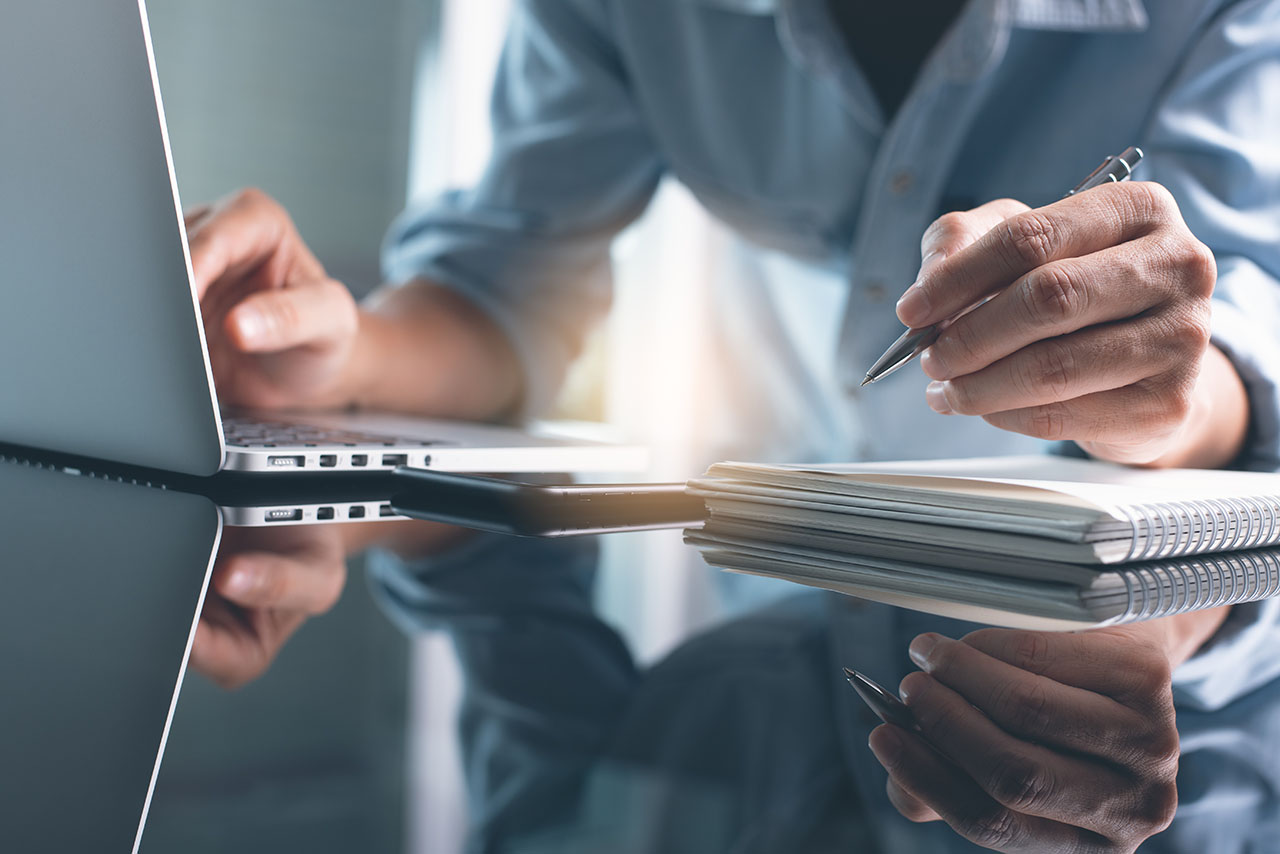 Let's summarize the main format requirements:
Although it's not a must in all business papers, you may be asked to write an executive summary. This is just a fancy word for abstract, where you state the paper's topic, research questions (if any), and main arguments. This piece of text aims to help readers familiarize themselves with your essay.
An introduction is the first main section of the business essay where you introduce the topic, explain why it is essential, and provide a thesis statement. The latter is the main idea you will defend in your text, so make sure you formulate it accurately and coherently.
Body paragraphs come next. These should start with topic sentences and end with transitions that connect everything like glue. Business papers often include charts, diagrams, and tables that complement textual data with numbers. Be sure to title them according to the paper format requirements.
Finally, complete a conclusion summarizing the main points of the paper.
As long as you stick to this structure, you can write a decent paper meeting your school's requirements.
Write Business Essay in 5 Steps with Hand Made Writing
Choose a Topic
Business school essay often has a pre-determined topic created by the teacher. If you are a college student, professors may give you free rein to experiment with topics. Either way, make sure you understand the topic well before writing.
Examine the Literature
Plowing through tomes on the selected business topics is not necessary. The key is to use only scholarly databases with credible data. There is a dearth of reliable data on almost any topic imaginable, so reading it all may be an impossible quest. In this context, research implies a smart use of the available online resources to find specific information. Narrow down your research to the most recent publications and seminal studies on your selected topic. Take notes along the way to highlight information that may support your arguments.
Create Structure and Main Arguments
If you studied the literature carefully, you now have a few pearls of insight you can turn into solid arguments. Determine what ideas you want to include and create an outline, which is a detailed plan for your text.
Get Down to Writing
Starting a business essay is not a problem with a good outline at hand. Create a draft following academic conventions (e.g., pay attention to structure, references, language, etc.). Don't write to impress; write to express your ideas so that readers would not have to guess what you wanted to say and why.
Edit and Proofread
Never submit your paper before polishing it. This part of work is the least exciting for any business essay writer, but it is crucial for eliminating errors and creating a nice flow.
Business Essay Topics
Whether you are writing a business plan essay or a business management essay, you need a narrow and interesting topic. We've created some examples that may inspire you to create an excellent and insightful paper:
Examining sustainable competitive strategies for beauty startups.
Effectiveness of business process re-engineering in the construction industry
Business conflict resolution: A workplace case study.
Blockchain use in logistics: A necessity or a short-lived trend?
Examining the effect of COVID-19 on the luxury business in Europe.
Supply chain disruptions due to the COVID-19 pandemic.
Effect of COVID-19 on small-size hospitality businesses.
The impact of environmental sustainability practices on business image and reputation.
Impact of social media on business ethics.
Reinventing customer communication: The effect of social media on company-client interaction.
TikTok and emerging marketing strategies.
Gender stereotypes in beauty marketing.
Role of ethics and transparency in contemporary businesses' public image.
Is business education enough to develop entrepreneurial skills?
Pros and cons of business education for future tech entrepreneurs.
Examining pricing models for tech software.
The impact of work-life balance on company's revenues: The case of X company.
Employee loyalty and commitment: A elusive concept with real business effect.
Finding the best strategy for entering a new market: A case study of X company.
Feasibility of opening a retail store in the age of online shopping.
As you can see, the complexity of business essay topics may vary depending on the academic level. Whatever one you select, use reliable evidence to support your arguments.
How to Start a Business Essay
Starting a business essay is the hardest thing for many business students. To make this task less daunting, you should examine available samples and choose a business essay example on your topic. For instance, after scanning argumentative business essay topics, select the one that interests you the most.
Then, try to find what other students wrote on the same topic. This will give you a better idea of how to approach your paper. However, make sure to don't copy or plagiarize other people's work. Use it as guidance and follow the steps provided in this paper to create an original and impressive text.
If you need professional help at some point in your business education, you can always use professional writing services. Just contact a selected website and provide the paper requirements. A team of expert writers will complete the assignment for you in no time. On top of receiving a quality paper, you will also be able to see how experienced writers complete the assignments and learn from them.
#1 Netflix
Name
Instructor
Course
Date
Question 1
Netflix is different from other competitors in many ways. Firstly, its staff can take as many days as possible of vacation as they wish but the organization lacks a formal vacation policy in place (Bauer et al., n.p.). Secondly, the company's employees also choose on their own the percentage of their cash versus stock. Thirdly, employees are further required to foot their entertainment and travel expenses. In addition, the company pays high salaries, but does not offer external incentives such as bonuses as well as perks like free food and computer games. Also, Netflix has no performance appraisal systems and relies on an informal appraisal system where their staffs highlight and voice what their concerns are to fellow workers. Lastly, the company offers stock with no vesting period so that employees are not forced to stay with them for a certain period to fully own their stocks like other organisations do. As a result, they can leave the company at any time they want without incurring a financial penalty.
Question 2
To me, the absence of policies such as vacation, travel, or expense reimbursement helps an organization function efficiently by making it less bureaucratic. Employees working in organizations lacking such policies can take vacations when they consider best and do not need to follow a rigid system that works against them. Also, do not expect to be reimbursed for any expenses that they incur while carrying out an organization's activity, which cut costs for their companies. However, lack of such policies may negatively affect the operations of a company. For example, Netflix employees may spend more of their time on vacations rather than at their workplaces, which may lead the organization to incur losses. Besides, some employees may take short holidays, which may have a negative on their output due to lack of balance between their work and families. Also, lack of expense reimbursement may prevent its employees from carrying out activities that would make them incur expenses, but are beneficial to the company.
Question 3
Netflix does not use financial incentives as the management has invested in providing them with good salaries. The management also feels that employees should derive total satisfaction from work and not from incentives. Arguably, bonuses and incentives play a significant role in helping employees' behaviors and performance. Some of the common types of incentives and bonuses that companies offer include giving employees free vacations, money rewards, taking care of their families, providing them with gift cards and offering gym facilities in workplaces among others. Incentives go a long way in attracting qualified workers and retaining them. It is especially common in technology companies where companies outdo each other in attracting and retaining the best workers in the industry. Usually, employees are entitled to bonuses and incentives when they meet an individual target or pre-set objectives. Therefore, companies that offer incentives and bonuses enable their employees achieve their mission. Godechot advices companies to always develop optimal incentives that encourage employees to make a maximum effort at minimal cost (36).
Question 4
Performance appraisals for a long period have been used by organizations to measure the output of employees. However, lately many companies Just like Netflix are eliminating their annual performance review process, as they are considered an ineffective tool for current employees. Besides, some employees may find the whole process scary, which can negatively affect their performance whereas some managers see the process as cumbersome. Instead, Netflix and other companies have adopted an informal 360 system where employees correct their co-workers and identify their strengths as well as weakness. Netflix's informal 360 system borrows for performance appraisals that aim to improve the output of workers by identifying their skills and rewarding them for satisfactory progress. However, formal performance evaluation systems help companies determine their high performing employees and reward them based on an objective criterion. Kadakia says that if employee performance is not tracked or measured, they would most likely not be getting any valuable career feedback that they deserve (Para. 4.).
Works Cited
Bauer, Talya et al. 1st ed. Flat World Knowledge, 2016. Web. 23 Sept. 2016.
Godechot, Olivier. Wages, Bonuses And Appropriation Of Profit In The Financial Industry. London: Routledge, 2016. Print.
Kadakia, Crystal. The Huffington Post. N.p., 2015. Web. 23 Sept. 2016.
#2 Running head: Attitudes towards organizational change
Name
Institution
Date
Occasionally, organizations have initiatives to implement changes. The transition can be stressful and can therefore be either perceived with excitement or sorrow depending on the staff attitude. In reference to an organization setting, stress has been describes as a situation or an environmental stimulus within the work place that has negative impact on an individual. It also involves an individual's reactions toward the forces that impact them. Attitude on the other hand has been described as feelings, perceptions or opinions of something that leads an in individual to act positively or negatively towards it (Nikolaou, 2005).
According to Nikolaou (2005), the main hindrance of change is the negative attitudes towards change as it reduces their morale which in turn reduces productivity. Work place stressors like job overload low remuneration and lack of motivation lead to negative attitude thus inhibiting organizational changes. Additionally, lack of job security and perceived pressure during the transitioning process is believed to increase occupational stress which leads to low job satisfaction and intentions to quit.
To instill positive attitude towards change, an organization should strive to change the perceptions of its staff. Mechanisms such as adequate training, inclusion of the staff in the planning of the change and organizational commitment are vital. Organizational commitment is characterized by creating a friendly work environment where employee can utilize their abilities and meet their need. This leads to a reciprocated commitment by the employee and willingness to participate in organizational change. Offering Training and communication about the changes creates positive attitude as it reduces anxiety, fear and uncertainty that comes with changes. Organizational changes also need to be carefully planned and a manageable work schedule made to avoid overworking the staff (Nikolaou, 2005)
References
Nikolaou, M.V.L. (2005). Attitudes towards organizational change: what is the role of employees' stress and commitment? Vol 27(2), 160-174. Retrieved from http://dx.doi.org/10.1108/01425450510572685
#3 The Creative Process
Name
University
Date
The article explains how the creative process is central to innovative thinking. According to James Webb, (1940), creative thinking is a way of combining old and new ideas to come up with a completely new idea. That before a creative thinker gets into action, there must be a problem existing. The creative thinker will develop an insight to the problem that will set him to action after which he/she will combine old and new ideas and put them to practice. This sequential process is best illustrated by Fredric Eugene Ives's journey towards making major innovations in the field of photography in 1881-1885
James argues that the ability to understand the relationship between existing concepts is the genesis of a creative process. The article utilizes James Webb's five steps through a creative process as presented in his book, A technique for producing ideas, 1940.
However, the article does not show where the creative process begins. It narrows the topic by summarizing the whole concept using James Webber's arguments.
The two videos present different business idea that the Dragons will either accept or reject to fund. As one of the dragons, I will buy the idea in the first start-up.
The business is about a unique vehicle design that would set tours in motion. The presenter seem to have knowledge of business profits and margins. He requests for $100 funding and an investment for a 10% stake, which is practical as it is a win-win situation for both partners. The way one of the Dragons take stage to test a ride on one of the new toy samples is a clear indication that the idea if accepted, will build value and convenience in customers. The presenter's entrepreneurial efforts are visible in his presentation. He presents his idea by concentrating on the prospects' goals thus attaching a proprietary value to it.
This business idea is neither a foreign one nor a version of the Dragons' own. Therefore definitely, they will buy the idea.
I will not buy the second start-up idea because it is already existing in many versions and does not in any way reflect value and convenience. The idea is presented with two people, thus making it to appear complicated. The presenters are not confident and as such, they lose focus. They only concentrate on their own goals without taking into consideration those of the prospects.
They use poor strategy and approach and do not show any business result in their presentation. The main presenter seem to lack knowledge on profit margins as he quotes an investment of $150,000 which is not worth the idea. His question-answer response is not clear thus, making the presentation and the idea poor altogether.
References
Entrepreneurship Middle East Magazine, October 2016.
Webber, J. (1940). A Technique for Producing Ideas. Journal for Planning Research and Studies, 10(1), 191-192.
#4 Example
The paper "Etihad Airways Business Model" is a perfect example of a business case study. Etihad Airways is among the most popular and fast-growing airline businesses within the UAE. It is the second runners up airline after the United Emirates. The business began its operations in 2003 with the headquarters located in Abu Dhabi, Khalifa City (Goetz & Budd 2014 pp, 197). The popularity of the airline has grown because of the unique business model that it operates across different countries. This business model has provided the company with the opportunity of operating about 1,000 flights in a week to approximately 120 passengers. They have also increased the number of fleets to about 122 airbuses and Boeing aircraft. Although the business focuses on offering quality transport to the increasing demand, Etihad Airways aims at reflecting exemplary hospitality as well as ensuring that the prestige of Abu Dhabi between the East and West zones is maintained. This is the core mission of the airline.
The major actors for the growth of Etihad Airways include the presence of a fast-growing market in the airline industry for most developing countries. Considering that the surrounding countries connected in terms of airlines with Abu Dhabi are currently experiencing a growing spree in their GDP, it opens the possibility of the airline to operate for the purpose of the first class and business class segments. The pricing strategy that is implemented by the airline also acts as a major factor to the positive performance and countering the effect of competitors. They tend to use penetrative pricing in the Middle East with idle to premium prices being implemented. The assumption that the business class and the first class are mostly preferred with the high lifestyle of the people using the airline. It considers the assumption that the consumers are insensitive to the prices implemented and that the competitive market does not concentrate on the entire market.
Among the issues that prove a great advantage is the wide range of resources that the airline applies to create satisfaction in the consumers. Access to such resources may prove a challenge to competitive airlines that may render them at risk of changing their entire business model or experiencing losses. Similarly, the airline makes use of the placement resource to concentrate more consumers and build a trusted and dependable band. At the heart of Abu Dhabi, Etihad Airways is accessible through a number of private and public terminals. The employees prove to be important resources that the airline intends to use to achieve its business objectives. It provides its employees with the desirable level of training and programs with workshops to ensure exemplary performance. Such employees are passed through a customer service orientation that trains them on how to approach challenges and make conscious decisions sensitive to performance.
The transaction process that is implemented by Etihad Airways is quite simple and adaptable to make it easy for the consumers to use the airline services. To make a booking online, the consumer needs to make a reservation. The reservation is made through searching the origin and destination, identifying the fares and availability of the airline, accessing the fare summary, evaluating the guest details, making payments and choosing the method of acquiring the ticket. The airline website is accessible for making such transactions. To modify a reservation in case of faults or improvements, a consumer is required to access the airline management about four hours before the flight. It is possible to modify the flight status, baggage information, airport information, visa services and clearance. To sign up for a vacation package, consumers need to access the vacation tab and view the offers present on the site. They need to identify a global vacations program and register before booking. To shop online by redeeming air miles, users need to use the mileage calculator to determine the length of their mile rewards, identify a reward flight and a reward shop.
Etihad Airways Unification Business Operating Model
Etihad Airways has invested heavily in an operating model that will ensure they remain relevant in the airline market. A major model is the Unification Operating Model that is based on a globally integrated business structure. In this case, the airline and the consumers are distributed geographically. The unification of the operations offers the airlines the authentication and opportunity to share public information. To achieve this, the airline considers a number of four factors relevant to the success of the model. The core business processes are identified to ensure that the set of enterprise activities are stabilized and made clear. The capabilities of the company are identified and strategies that aim at countering the market demands are designed. The ability to share data and create a driving core process is also identified that ensures consumer files and information is passed across similar product lines. It is also shared with the financial institutions and the master suppliers to the global supply chain. The unique key that links all airline automation technologies is identified. It includes access to software, portals and stakeholder groups are defined. The key consumers are classified in terms of services and preferences to ease performance.
Etihad Airways contains a similar Unification Operating Model to Delta Airlines with an exemplary foundation of execution of the global service airlines (Goetz & Budd 2014 pp, 197). The model consists of four core processes that include the consumer experience, operational pipeline, business reflexes and employee management reflexes. Customer experiences concerned the ways in which Etihad Airways handles its customers. It sensitized on building a strong consumer brand through giving them something to talk about and share with the local, regional and global market. It also affirmed the purpose of the airline and the level of commitment to maintaining quality for the consumers. The operational level of the model was involved in handling the moving, unloading and maintenance of the Etihad Airways planes. The stages involved included allocating resources, preparing the departure of flights, monitoring flight progress, cleaning, and servicing the aircraft.
The business reflex sector was involved with managing the corporate aspects of the airline such as administration, finance and human resource (Morabito 2013 pp, 97). It evaluated the profitable and non-profitable sectors in business and focus on investing in the profitable areas. It allocates a timeline to programs and projects that are of the essence to the success of the airline. It also manages the employees in operation and ensures that they maintain the required standards. The employee relationship and management sector involves the scheduling, compensation and development of the Etihad Airways workforce. It ensures that tasks are complete while the experienced workers employ their skills in communication and consumer management to engage with the clients. They are provided with the relevant resources and financial assistance to carry out their task. In return, the airline management expects positive return and outcomes.
Etihad Quadrant
Etihad Airways also employs a unique set of digital and leadership capabilities to enable the achievement of the business objectives. Etihad Airways may be placed in the digital master quadrant. This is evidenced by the ability of the business to employ unique strategies in technology and innovation to match up with the modernized society. The airline has an updated and well manages website that relays the mission and vision of the business. Their purpose is to be an authentic 21st century, global airline, which provides not just a service, but a unique experience for diverse consumers. The airline also experiences the benefit of good governance that is supported by proactive partners such as Equity alliances, Darwin Airline, Air Serbia and Air Seychelles. The increased digital initiatives in advertising, marketing and social media elevate the global nature of the airline (Morabito 2013 pp, 99). Being at the center of digital improvement, the airline has maintained a relevant culture of technology and innovation in most of the investments and activities.
Playbook Components
Recently, the power of digital media has been revolutionary to the success of many businesses particularly Etihad Airways. The digital aspect is becoming a widely adaptable method of reaching out to consumers within the global market. Etihad Airways can employ internet demographic profiling, video demographic profiling and audio demographics that will ensure it is accessible to every consumer with the differences in preferences (Webb 2011 pp, 61). Such properties will allow direct communication between the consumers and business to design informed business solutions. However, this will require the airline to invest time, money and resources in equipment and workforce. Etihad Airways needs to create responsive websites and applications that are accessible across different platforms and digital operating systems.
#5 PESTLE Analysis for Mexico
The paper "PESTLE Analysis for Mexico " is a perfect example of a business case study. This paper will analyze the political; economic, social, technological, legal, and environmental for Mexico. The main aim is to provide an incisive analysis of the mentioned factors to understand a holistic overview of Mexico featuring the historical, current happenings; and future occurrences. In addition to this, the essay will explain how the factors affect a business decision in that country.
Analyses of political factors provide insight into the political system of a particular country and how occurrences in the political system influence business decision.  Political factors are related to the government of the day and legislation of laws in the country. In Mexico, they are rued by the federal government which has the responsibility of passing and enforcing the laws touching on every aspect of human life and businesses in that country. Therefore, all the actions implemented by the government of the day affect firms and other business organizations in that country and how they operate (Dixon 2013, p. 13). In addition to this, the county has local governments which makes law and by-laws to supplement federal legislation. All this affects how the firms are operating.    
In Mexico, there are various regulations affecting business in that country although they differ across States.  For example, the tax regime is very different among these States, legislation concerning how workers are treated and the right of workers to form or join labor unions. On the other hand, there are Local governments that have their own effects on business which are more or less lie that of a federal/national government.  Some of the local governments in Mexico have their own way of dealing with business. For example, some engage in rebranding to lure investors to invest in their locality, tax regime, improvement of infrastructure, reducing bureaucracy when applying for business permits, etc. (Dixon 2013, p. 13).
Mexico has grown in terms of GDP and the inflation rate is low. The country also has a lot of natural resources and agricultural products which contribute to the overall growth of the economy. Their manufacturing sector is expanding exponentially and international trade is booming.  In this essay, economic factors tend to provide information relating to micro-economic factors. These factors affect the direction in which the firms in the country run their business operations. They also explain factors such country's balance of payment, fiscal policies present, distribution of state resources amongst others (Dixon 2013, p. 15).
The essay also evaluates the social factors of Mexico. Social factors have everything to do with a comprehensive understanding of how consumers are classified, how much they earn, education, their buying behavior and power, health care, segmentation of these consumers in rural and urban centers.   In terms of population, the country is very populous in the whole region and most of the people speak Spanish. The majority of the population prefers living in urban areas as compared with those living in rural centers. Currently, the country is struggling with unemployment as many young people have no means of sustaining themself (Dixon 2013, p. 20).
These factors above affect how the business operates in that country. In addition to this, there are other sociocultural dimensions such as the culture of the people, cultural values, customs, and their lifestyle. These components affect how the firms operate their businesses. I.e. how they operate their business, how they obtain the raw materials to manufacture their products, and how they distribute their goods and services they produce.  For example, when the area the business is operating it affects how they distribute their services and the pricing. On the other hand, when the level of literacy is high the firms will have readily available skills required to produce for the consumers and the market in general. Mexico has responded to this universalizing education to all to ensure those who can afford to have access to education (Dixon 2013, p. 23).
Technological factors of a country provide an insight on how the country responds to technological gaps, how they formulate policies relating to such, how the country parent technologies, and the opportunities available to use technology in business firms such as communication, manufacturing, etc.  In Mexico, the advent of technology has revolutionized how firms have adopted technology to perform myriads of activities. In Mexico, technology has changed how firms communicate with their consumers, how they book their products through the internet. This is a dramatic departure from traditional ways of dealing with their consumers (Dixon 2013, p. 24). 
In addition to this, technology is evolving. So, there are new and emerging techniques of producing and distributing their products and offering their services. Fortunately, in Mexico technology such as the use of microcomputers is not a preserve of big organizations only; even small businesses are quickly adapting to technology. Therefore, a conclusion can be reached that technology is pervasive in every type of business irrespective of the size and the industry. Technology has introduced new techniques, speed, and new ways of reaching the market. For example, firms can refine their products thus exploiting their market potential, phenomena which were impossible in the past few years (Dixon 2013, p.25).
Each country has legal factors which affect the way firms operate their business and how they affect the aspiring firm. Legal factors in Mexico include laws managing the registration of new businesses and corporates. They also include the structure of legislated laws and the taxing system. The legal dimension in Mexico has a bearing on the firm's operations and the business environment because there are rules and regulations restricting businesses on things they can do and cannot do. This affects the business directly because businesses cannot take any action without referring to laws and regulations. For example, there are laws that define competitive practices, area of consumerism among others. Failure to adhere to this will result in a legal implication for the firm (Dixon 2013, p. 30).
The last factor in the essay is environmental factors. These factors describe the environmental indicators of a country.  For a long time, the country is known to have a deep history with environmental factors and they are very strict in how they manage their resources especially those deposits found at the border. This is because they have had an increasing problem with their environment due to rapid population growth for decades, the evolution of manufacturing industries, etc.  This causes pollution of the environment leading to many chronic diseases. This affects how government formulates policies regarding their environmental situation (Dixon 2013, p. 35).
Conclusion
 The above factors namely: political, economic, social, technological, environmental, and legal factors have the ability to affect the way firms run their business positively and negatively. So, no firm can ignore them when setting their business. Ignoring the factors may prove to be costly to them and can even cause the firm to collapse.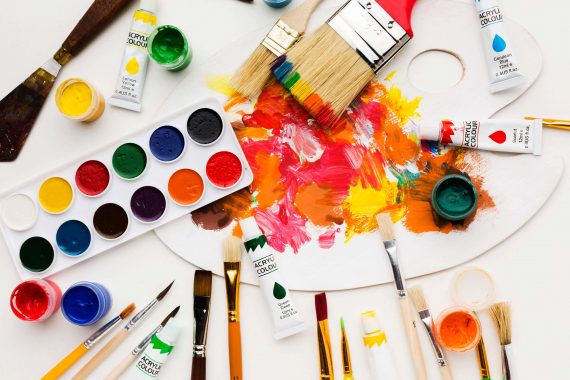 25 May, 2022
14 minutes read
Guides
Art Research Paper Topics
Students obtaining degrees in fine art and art & design programs most commonly need to write a paper on art topics. However, this subject is becoming more popular in educational institutions for expanding students' horizons. Thus, both groups of receivers of education: those who are into arts and those who only get acquainted with art […]
Read more...